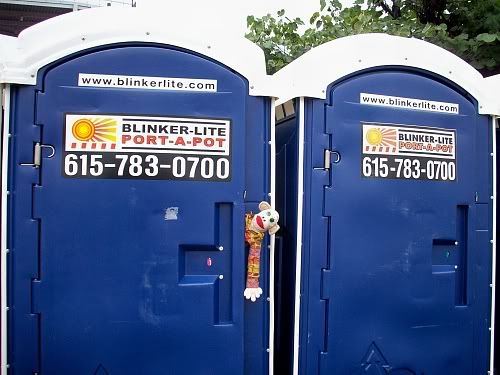 The mornin business beckons me Possum's! Excuse me while I take care of business!
Feelin better already! Now that that's out of the way. Let the coffee flow! I could swim in an ocean of coffee this mornin! The air is cool down here in Nashville land. Got down to 46 degrees last night. I hear this is the norm for the week. Ya'll will hear no complaints from me! The fall time my favorite.
Twas a movie fest here yesterday. The library has lots of movies to see. Just check them out! We were watchin such movies as....
1. Nim's Island
2. Lady in the Water
3. The Lake house
4. The Spiderwick Chronicles
5. Let it Snow
6. Tin Man
The neighbors were nice and brought us a grilled cheese and a hot bowl of chili! Better than eaten popcorn or any kind of munchies that aren't good for ya.
Happy midweek Possum's! Bubba