Here I am Possum's! All the way from Nashville! This bein my birthday week,I thought I'd show you Some of Mike's cakes he makes. Many of them are Sock Monkeys!
I sure hope Mike's cakes will bring a smile to your faces.
They have surely made me smile personally!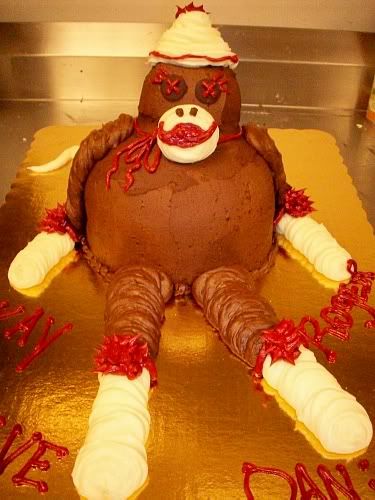 Have a froggy day Possum's!
Bubba