Saturday, October 16, 2010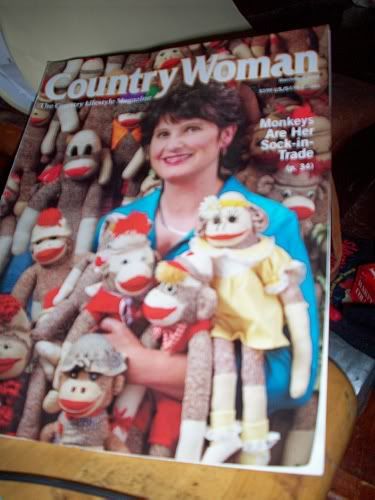 Greeetings Possum's,Peeps and general Sock Monkey lovers! Lot's has happened today so let's get started! I was sitting around reading a copy of Country Woman magazine this afternoon and Mike tells me I've got to visit a surgeon.
*WHAT!*
I replied very quickly and in shock! Remember,Bubba, we've already had this conversation once and you know what it's about! Mike said. ( Don't for get the "" around what Mike said. Yes I did that in the air as I do have fingers. Here's the reason why......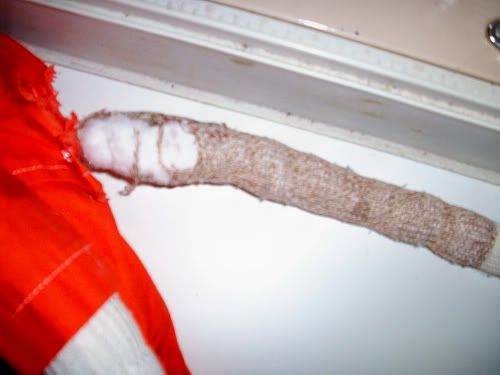 I have a whole in my tail! Could it be? A Vampire bit me while I was reading New Moon? Wouldn't I be a Sockpire by now or something? So that was ruled out by the physian on staff. The doc told me it's due to old age.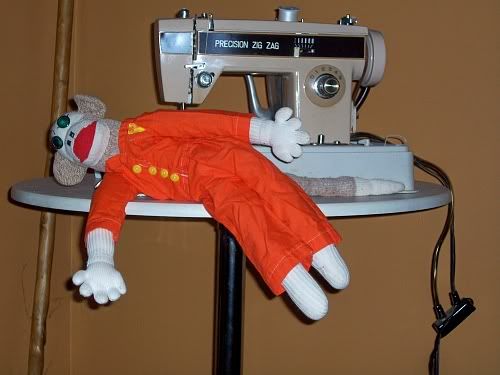 Welll........I stated.......That is a relief! As I lay on the examining table I was not quite sure what was to come next.
We had to approach the skin graphing procedure. By now I'm cupping my Sock Hands over my mouth in horro! Not to mention I was a candidate for tossing my cookies wright on the doc's shoes!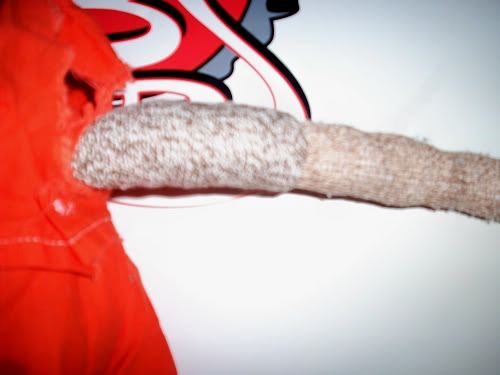 Next thing I knew, I woke up and I was al repaired! My tail as good as new. Blessed Saturday night!
Bubba
Posted by

Bubba S. Monkey
at 3:33 PM
No comments:


Cold Saturday morning Possum's. The little plug-in heater working overtime as we go through reading my Vampire books. New moon is really good and I'm glad we have all four of them now. Up above you see the actual fourth book in the series. "Breaking Dawn." the name of this one. Mike and I headed to McKays yesterday and went ahead and bought it. You see Possum's, We absolutely hate getting into the middle of a book series and not being able to just keep reading from book to book to see how the story happens out. As in the Stephanie Plum series, yes it's true we have finished the third book,but have to wait on my Aunt Shelley in New Jersey to send them down to us in Tennessee. Good thing we have the Twilight series to keep us entertained while we wait on the S. Plum books. So I just pour myself another cup of coffee as the sun is up today and promises a beautiful fall day for us. Sounds like a photo opportunity Perhaps if we get out and about and just look around for just a minute. The camera charges just in case this outting does take place at sometime or another during my day and it usually does! I just think to myself....."ROAD TRIP!" Bubba's in the house!!!! Break it down! Don't make me go all break dancin on ya'll now! As the Sock Monkey flies! Have a blessed day Possum's!
Bubba
Posted by

Bubba S. Monkey
at 6:44 AM
No comments: