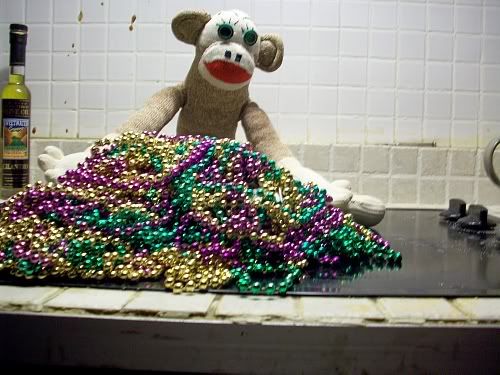 Good mornin and welcome to another Bubba's Sock Drawer blog Possum's! This is the Pirates buried treasure I found it! Mine now! Would be great if it really was,but unfortunately just a bunch of old Mardi gra beads. Oooooouuu shiney! The day has started off really pretty!
I will start off the week with art work from a fan. This painted tile was sent to me in the mail. Thank you Lulu for such a fine piece of art. Hope you don't mind me sharin it with my Possum's and peeps.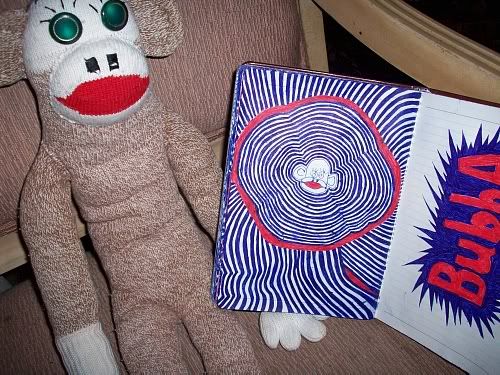 Now onto Mike's artwork. He started with my Bubba mug in the center.
Mike is out at the grocery store and he does not know I'm revealin his art to the world at large. Ssssssshhhhhhhh! Don't tell him!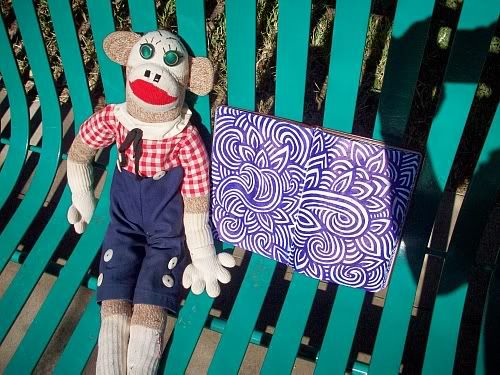 There are way more than these two shots. I'll have to sneak more later.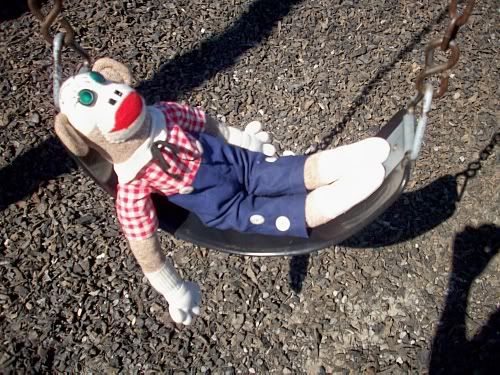 I was at the park this mornin. Swings are good hammicks!
This is a photo of a movie I was in. 9/11 Sock Monkeys. No really 911 Sock MOnkeys from a private collection. We will never forget!
Bubba