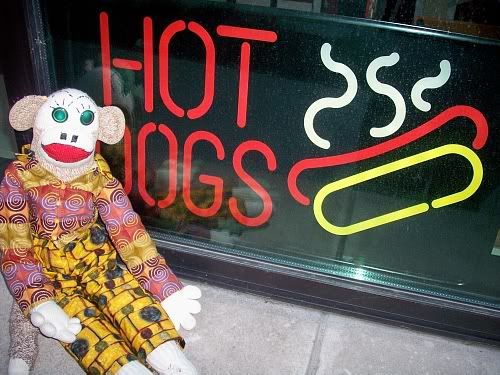 Another Monday is upon us Possum's!
I trust you all had a good nights rest and are ready for what lies ahead for us in this week. Well Hot Dog! It's all that and a bucket of fries! Yes I said a bucket of fries! Not any of those little toy frie bags they give ya at the golden arch supper club. I'm a grown Sock needin a bucket of fries and lots of chocolate.
Step right up and read Bubba's Sock Drawer for free! It's always free! Something ya'll can do on a budget! Unemployed? It's free!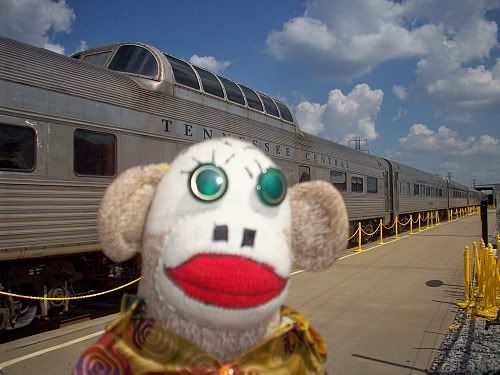 I started out to tour the Tennessee Central Railway museum for todays blog. The funny thing is...It was closed cause they had Thomas week for the kiddies and were closed for cleanin and repairs. I ventured out to the train yard for a few shots, so the trip wasn't a total loss. My camera crew will follow me anywhere.
I know my Possum's...The Plantation thing only goes so far. I do enjoy seein and hearin about the history of things from the past. Today I'm hummin the theme song from Petticoat Junction! An Old show from the 1960's. Wonderin whats at the other end of this here railroad track.
So from the little red caboose...I bid ya'll farewell and close The Sock Drawer for Monday! Bubba