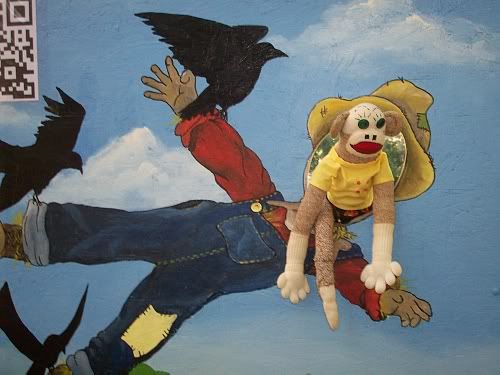 Hello my Possum chasers! What's up on this another Saturday? Say ya'll don't have anything to do? Well have I got some scarecrows to show ya! That'll take up a few minutes of your time! If ya remember the blog before last, you'll remember I never finished showin ya all of my scarecrow tour. Ya say your tryin to get into the Halloween spirit or perhaps ya just want a little fall time feel. Whatever your taste on a silver platter is...just sit back and enjoy the scarecrows.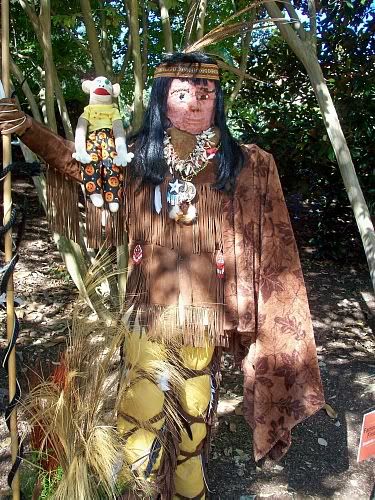 This one is really kind of cool! An a American Indian and his tee-pee! Twas a pleasent surprise from the usual scarecrow of fall!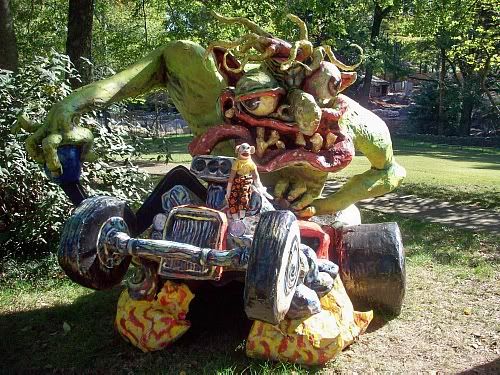 Scarecrow or not This one fell into my tour of the gardens. Accordin to the garden people...This was one of the entrees. Kind of has the Mad magazine look to it.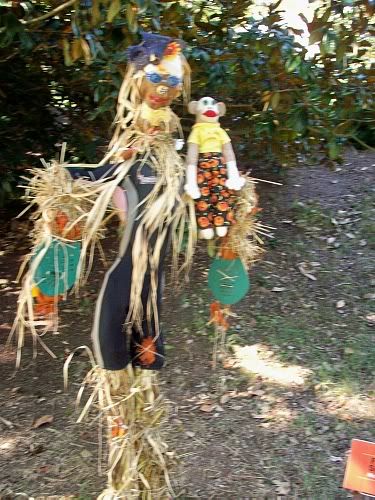 Woooooo-Whoooo! Another scarecrow!
I love the garden theme to this one! Just a touch of patriotic influence off to the right hand side. Made from clay flower pots is a very creative way to look at the Scarecrow theme.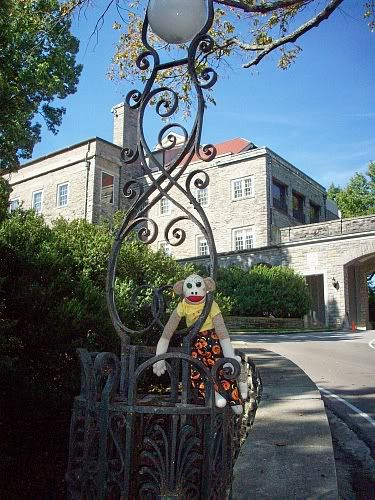 Did someone say vampire mansion? Maybe not but it sure has the look of it. Bella and Edward simply must retire here! Wait! Do vampires retire? I don't think the subject has ever come up in any vamp. movie I ever saw. Well... on with the scarecrows Possum's.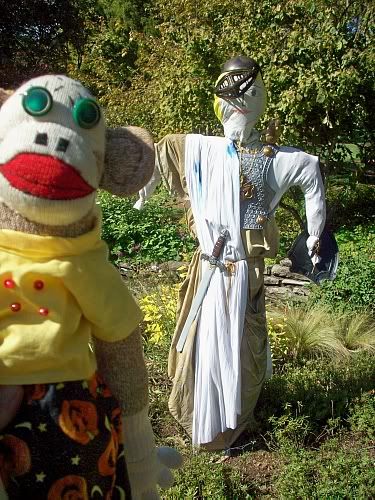 This tour was very interestin to see. I clearly enjoyed the tour.
I was runnin through the scarecrows lookin like a crazed Sock Monkey! Actually I am a crazed Sock Monkey, but let's not tell anyone.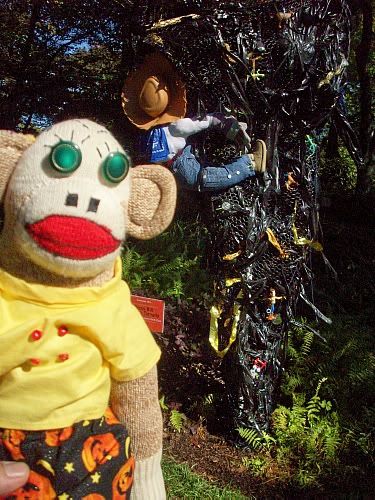 Tornado screcrow! Cooool idea Possum's!
Well chased Possum's...I sure hope ya'll have enjoyed the scarecrow tour of Cheekwood botanical gardens! Until next time! Bubba