Good afternoon Possum's, Peeps and general Sock Monkey lovers, Sock Salutations from the Cheekwood botanical Garden of Nashville! Boy did I get the shock of my life! Mike and I went to see the Scarecrow exibit in the garden. When we got up to the desk to pay for our entry fee, we were told the Scarecrows would not make an appearance in the gardens this year! WHAT!!!!!? Instead we got a great adventure to another exsibit. Chihully neon sculptures in the garden. The one you see above weighs 4600 lbs.
I'm here ta tell ya Possum's, that neon was stuck in places ya never thought ya'll would see neon before. And quite beautiful if ya'll ask me. We should have gone at night to see it all lit up!
My favorite ones were the pointy ones! Looks really cool!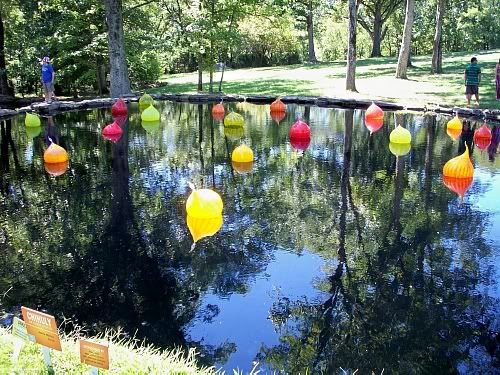 They had them in the ponds and I bet they look mighty pretty when their lit on the water at night!
This boat full of neon was pretty cool!
Then onto the Japneese garden for more sculpture fun!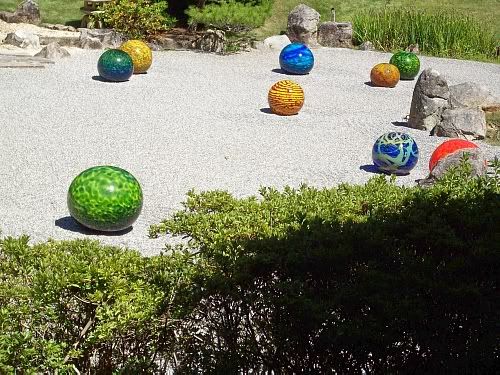 I don't think I have ever seen round ball neon before.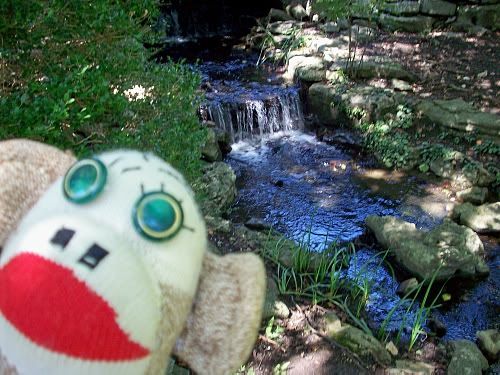 Little tiny waterfalls here and there. I wanted to dip my toesies in but Mike gave me that look your Mother use to give you when you thought you were gonna die when ya'll got home!
More neon in the foilage. Blue and green make a pretty combo!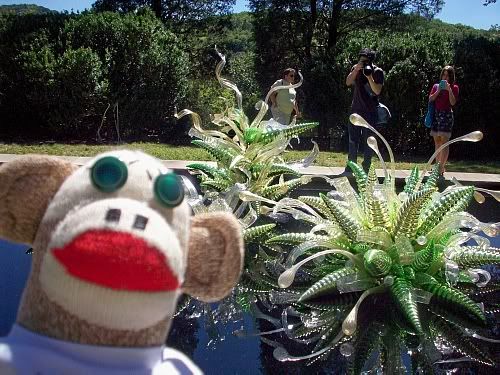 This one is a close up of the one brfore it. Ya'll can see a bit more detail.
These three pictures were all in the same reflectin pool!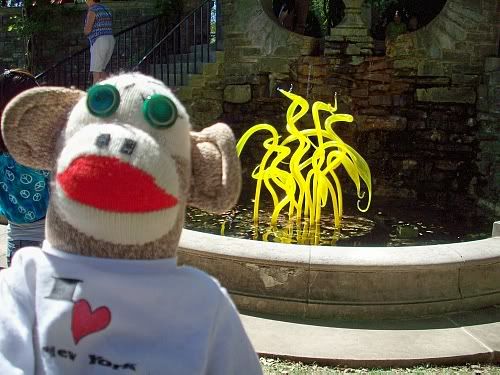 This one was in a fountain at the mansion that is on the grounds and part of your entry fee to tour.
It was a wonderful thing to tour the gardens this afternoon.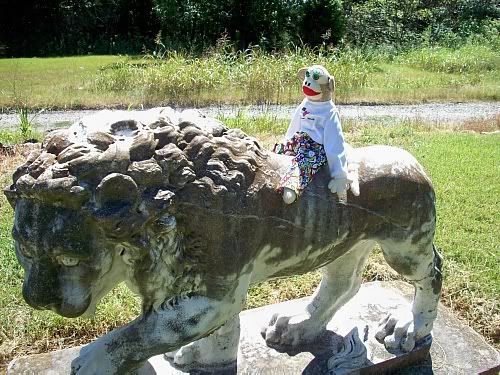 Ya'll know I couldn't resist! Mike's face turn three shades of red on that one! I wasn't really payin attention but I think his feet turned purple as well.
The bubble thingeys in the water was really cool!
I wanted to dip my head under this one,but Mike was livid! Plum jerked me up by the ear and off we went to see more neon!
Isn't this the coolest display?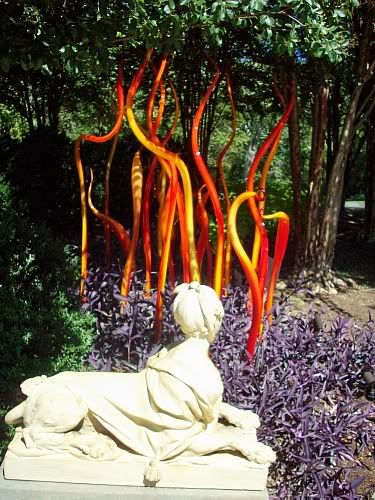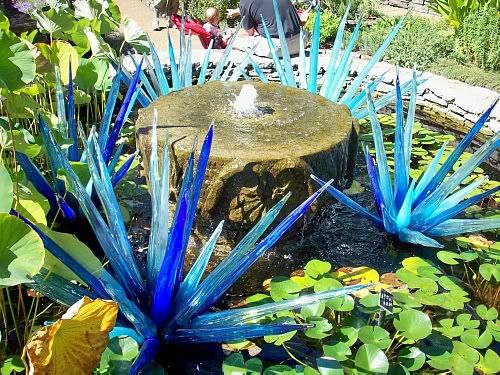 This pic here is one of my personal favorites. Spikey thingeys in the water garden.
Have a great afternoon and evenin Possum's!
Bubba