Here it is early on a Friday mornin and it's tryin to rain!The coffee is flowin like the Nile river and it's all good.
The biggest goldfish in the world was caught and then put back in the water. Try to flush this one!
Well just have a Sock Monkey cupcake! It'll make things so much better.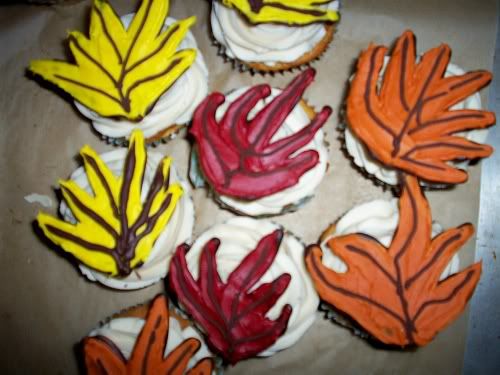 Perhaps a fall leaf cupcake would be the thing for such a great mornin! I just know coffee will have to be served as well.
Angela will agree with you!
It's cosmic if ya'll ask me!
Bubba