Welcome to this Wednesdays addition of Bubba's Sock drawer Possum's. I'm afraid it's not that good this time. We all know and love the spring time, but it has it's draw backs at times. Ya'll know we had a terrible storm day before yesterday and I'm here to share with ya'll the aftermath of that storm.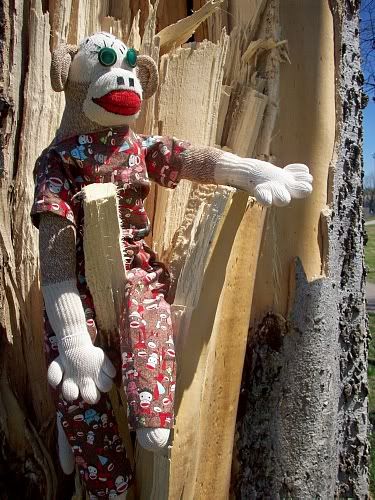 You certainly guessed it! Broken trees all over the neighborhood
The parks and recreation Dept. has already been cuttin and removin these termite hotels so ta speak.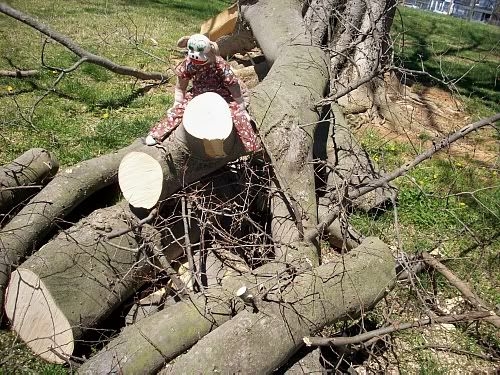 Same picture at a different angle. I'm sorry to report that more storms are on the way this comin Friday. Welcome to spring!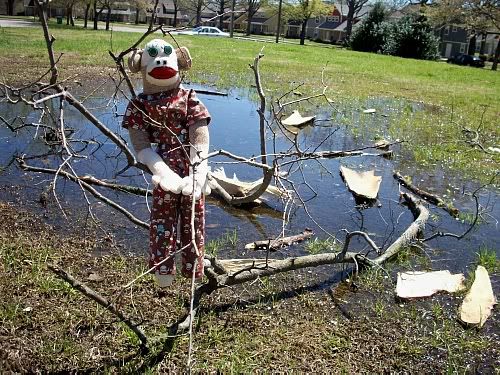 puddle diaster and I almost stepped in it! Can ya'll say puddle Sock Monkey?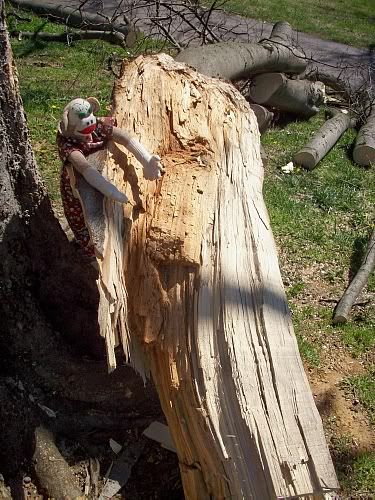 I could have hollowed out this tree and lived in it.
This is Bubba's Sock Drawer reportin from storm side central. Have a great and pleasent Wednesday Possum's. Bubba