Good afternoon my sock monkey Possum's and do come on in and enjoy the SOCK monkey cake picks of the day. This message brought to you by Myself "Bubba",Charlie Mac and Fletcher. first cake up for veiwing is......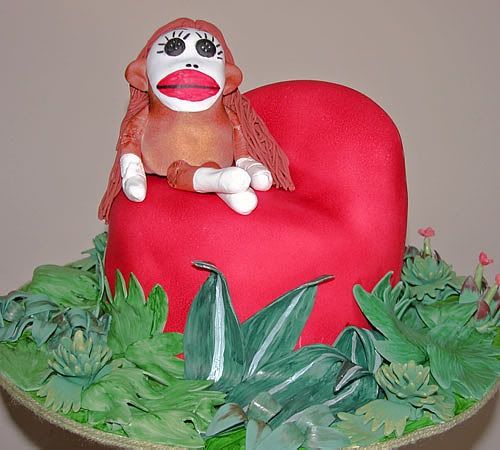 Isn't this one of the loveliest? I think it's positively cute saya Charlie Mac!
Bubba- This one is my favorite! Love the eye lashes!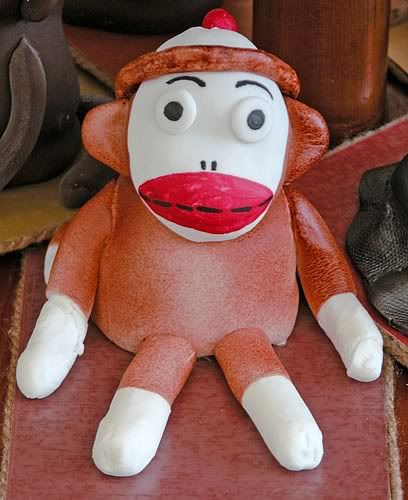 Fletcher- This one has that all to well known blank stare of a Zombie Sock Monkey. And that's the truth!Have a blessed day Possum's.
Bubba