Hello Possum's! Bubba here and The Sock Drawer is open! Ya'll know me and my neon addiction! Anyhoo on with the next adventure! The day was airy and beautiful and much like a fall day in the temp department. What did ole Bubba do on such a great day? Not much on the ta-do list so I decided to walk into the big city which is really just down the street.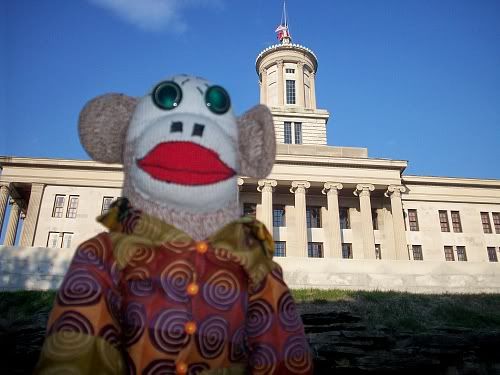 Ya'll can just sit a spell as I walk along and it'll be as if ya'll are on a guided tour of downtown Nashville. It twas a lazy Sunday afternoon as I pittled the downtown streets. Some might think I was lookin for trouble, but most knew otherwise as I had my camera and film crew with me.
There are lots of things to see and do other than country music here. The folks that have come here with big dreams in recent years...all just blend in together. Their all in a band and their all gonna be famous blah, blah, blah! The story never changes from year to year. But enought of that story line and on with the rest of the city!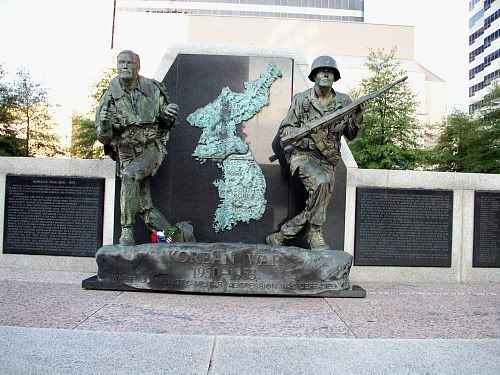 I could sit here by this babblin brook and talk about that story all day! But let's not! Let's have a nice calmin day as we all know this date doesn't have the best rememberance in our history.
The folks here in Nashville have gotten quite use to seein ole Bubba out and about. They all throw their hands up and wave when they see us comin. Some stop and talk about The Sock Drawer happenins and try to pry my destination out of me. A few autographs get signed and I'm on my way once again.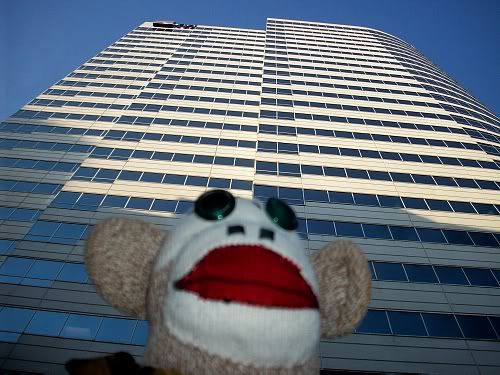 Nicole Kidman might stop over to say hi...but I don't impose for a photo op! She and Keith are private on that note and I respect their wishes.
I do enjoy a walk through the big buildins of the downtown area. Some of them really old such as the one ya'll see in the photo above. They seem to be as old as Minnie Pearl and still standin.
I hum "I like to be in America " as I walk along. They remind me of that West Side story movie.
Okay Possum's! The ryman just across the street from us! Gosh! Now that we got all that out of the way. I know that was on ya'lls minds the whole time I been talkin.
So on with the city tour. This is one of my favorite shots. We could title it, Bubba does New York! But that wouldn't be right since I'm really in Nashville. I must say it has that look. If I were filmin another movie, I might consider usin this scene for a New York back drop. I just sayin!
This bein the Batman buildin and home of At&t...I get really great cell phone service on this corner.
There's lots of artwork throughout the city and I never get tired of seein it!
My house staff is callin me for dinner! I'LL BE RIGHT THERE! I'm doin my blog update! Sorry Possum's!
Take a walk on the wild side!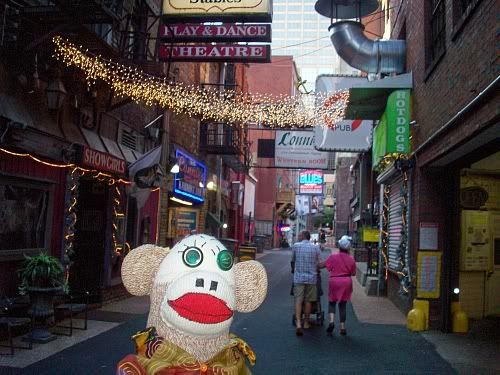 Some fun stuff down alley ways. The fun can be tucked away in the neetest places.
Slap me with some more neon! I love the neon at dusk.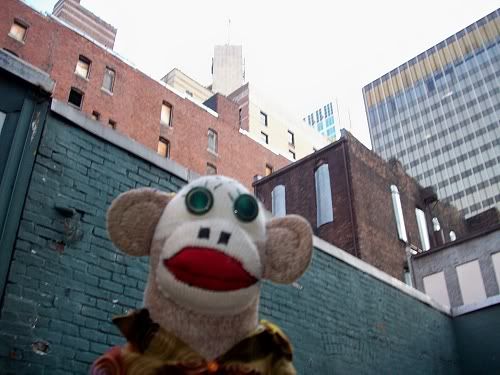 It's really the thing in this olden city of Nashville. Time to close The Sock Drawer! Dinner ya know. Bubba