Christmas eve off in tomorrows distance Possum's. I s'pose Santas very busy right about now. Won't be any white Christmas in Nashville. Thunderstorms Christmas Eve and into Christmas mornin. I'm kind of bummed bout that,but it's the reality of things. I think they said snow flurries for Christmas day.
These roses go out to someone special for Christmas.
Our Chihuahuas are havin a Merry Christmas as well. Basket full of puppies I always say. What could be more fun than that?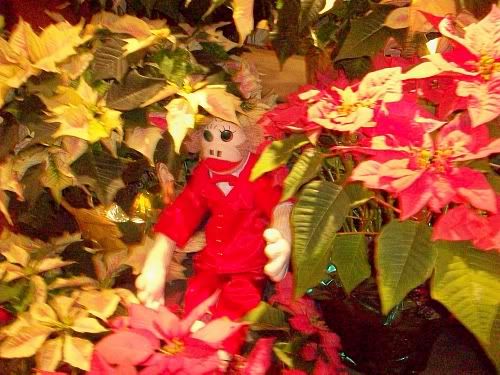 Happy Christmas Possum's! Bubba