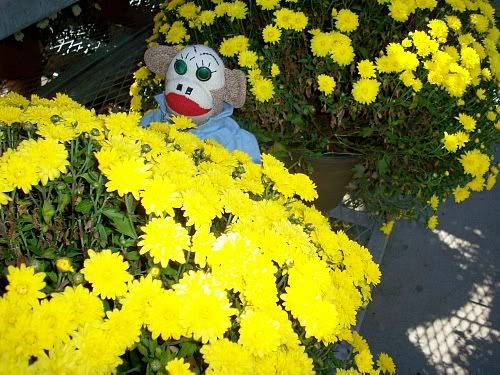 Good Sunday afternoon Possum's! Mike and I attended church service this morning. It was the homecoming and celebrating 14 years of the churches

existence

! Our church is so big we have three services to accommadate all the good Christains that fellowship here.
This is the congregation! And I could not for the life of me get them all in the picture. We had outdoor service this morning under a tent roof top. We were in fomed this morning that the church is going to build onto the building we now have to enlarge it for the many folks that attend! Immediately following the service, there was a potluck and We stayed to join in and fellowship with friends and family. Really enjoyed the food! Have a blessed Sunday afternoon and evening!
Bubba