Wednesday, March 23, 2011
Please pardon Bubba for the moment. I am his Dad/owner and I am here to talk about the Craigslist job section. As you all know, I have been in search of a job here of late. Contacted and sent resumes along with photo's of my cake work. Not a sol has contacted me back! So I thought I'd take a mintue and show ya'll my cakes in hopes someone will see them and want to hire me as a full time cake decorator.
I have been doing this for 35 years,but Bakeries now are afraid to hire someone of my caliber. Might have to pay him to much. Every bakery I've ever worked in, I have doubled their sales and knew the customers and their families on sight!
Is there something wrong with this picture? I always prided myself on the quality work I have tried to uphold for myself.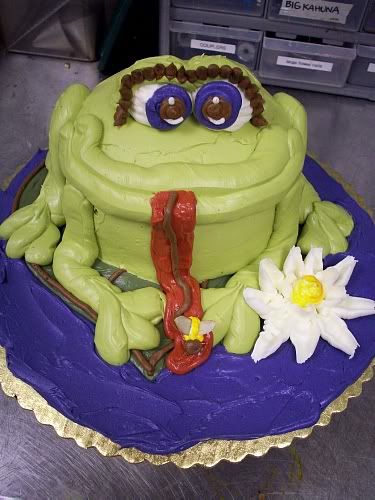 I'm gonna take a chance and give ya'll my email address just in case someone is interested in contacting me for full time work. mcleansjoke@yahoo.com Any questions? I'm here and ready for work! Want your bakery sales to sky rocket? Then contact me.
Posted by

Bubba S. Monkey
at 12:29 PM
No comments: