TGIF Possum's! Hello for this fine fall Friday! And kkeping with the October theme of Halloween,The word for today is Skulls! And/or skeletons. I visited Michaels Craft store for my skull photos of the day!
A little fall colors for the feel of the fall time. Don't make me pull out the silk flowers! Cause I will!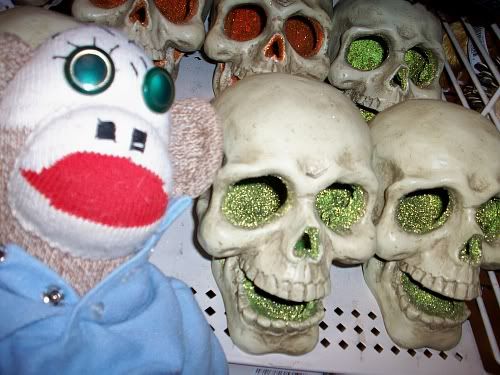 Skulls to you Possum's!
Bubba