Good evening my precious Possum's and it has been a fabulous day! I am still sitting aorund and thinking of the fun cars I got to see and sit in as well. Twas a joy to find such a treasure of a day by surprise.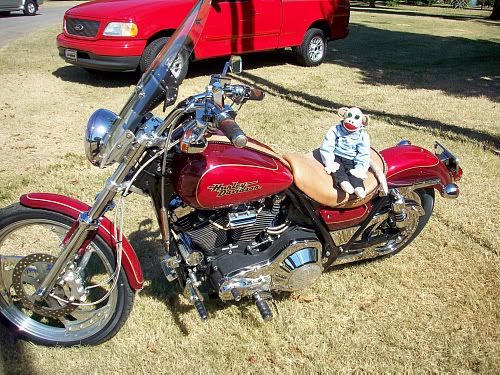 This piece wasn't at all part of the car show. It was actually parked there from someone whom attened the show. I could not resist! Get your motor running,heading down the highway....(Bubba Humming). As the dream bubble appears above his head and he's out on the open road riding the motor bike and the wind blowing his button eyes all about. Sorry there is no hair on a Sock Monkey to let the wind blow through.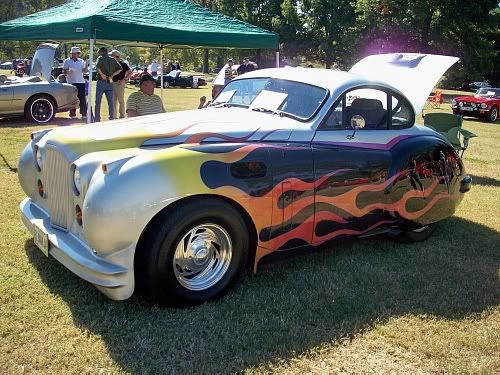 Grease is the word! How 50's is this beauty? Can you say Poodle skirt? The driver with his sunshades in place and a cigarette tucked ever so carefully behind his ear. I could see it now.
Hot digetty dog Possum's. This photo was inspired by non other than Hot Dog Mike on Facebook! Tis a guy whom has a Hot Dog cart and he moves around the city where he lives and post his where abouts on facebook so his patrons will know where he is at. From what I can tell his Dogs are quite good and tasty!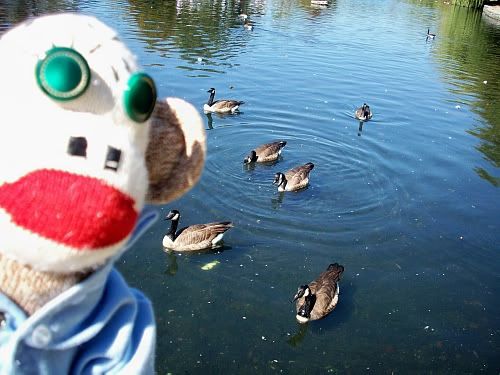 I leave you Possum's with this wonderful picture of the Geese in the park. Have a great and powerful Blessed evening.
Bubba