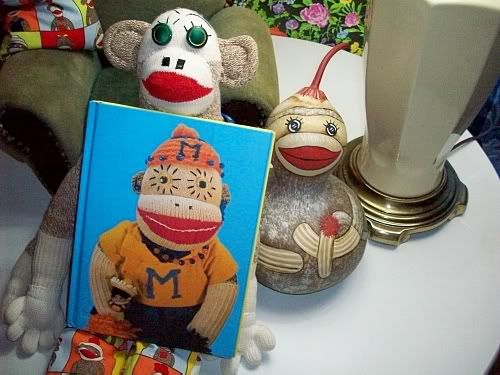 A pleasent Sock Monkey good Mornin! How ya'll doin this cold,cold mornin? Lots goin on in the Sock Monkey world as we know it. I'm here ta give ya'll the 411! Got ta keep my Possums posted. Gives A.K. somethin ta nosey around in. But we ain't studyin her anyway! A short stubby middle finger has the answer for her. And thats all I have ta say bout that. Now that we got the skank part out of the way,we can go on to some Sock Monkey fun!
For those of ya'll whom don't know it,there are many Sock MOnkey fabrics out on the market for ya. I see those crafters mouth waterin at this very minute. I think the proper name for them is "Sock Monkey Moda". Here are a few. I'm sure there are more.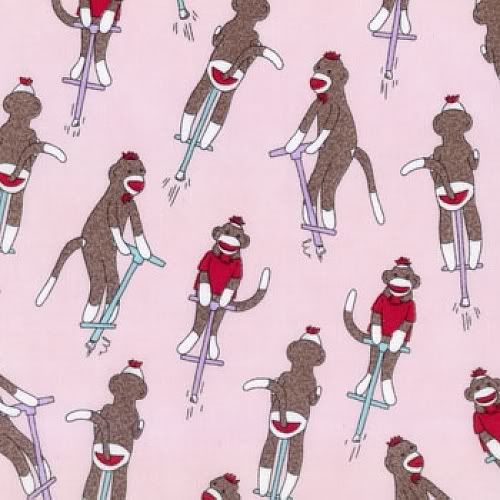 Aren't they great? As ya'll can see,One of the fabrics,I'm wearin. And what Sock Monkey would be complete without an emsemble made out of at least one of the fabrics. These all come in many colors. I'm quite sure ya'll will find many craft projects ta do with these great fabrics.
I know I have shown ya'll this dress before,but here is how it looks on a real person. I'm willin ta bet we won't see this on the red carpet anytime soon. I can't imagine what Joan Rivers would say bout it.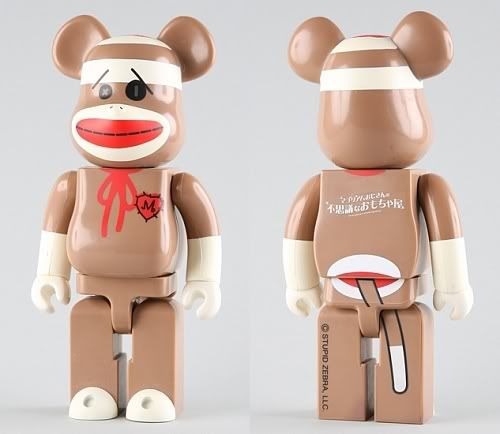 This here is the Japaneese Version of the Sock MOnkey. I really think someone forgot ta tell them we are suppose to be made from socks.LOL!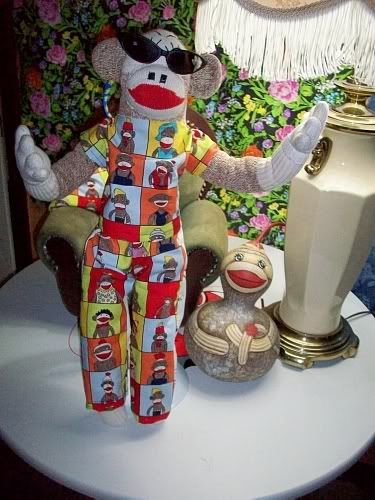 Ya'll have a pleasent Wednesday! Be happy ya'll don't have skank nosey'in round in your business. Bubba