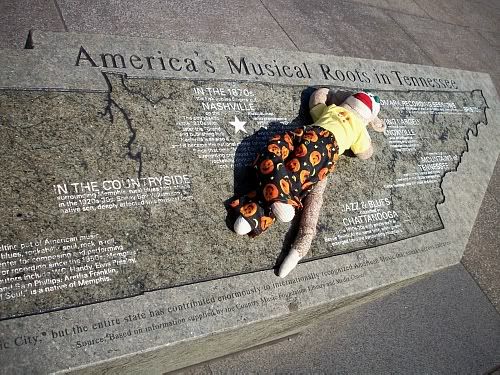 A few days ago I was layin around in middle Tennessee. Pretty much mindin my own business as I usually do in these instances. After a quick walk around of the city. I headed back home. What I found was positively shockin!
Christmas in the kitchen Possum's! What the *%$##*? My Human Dad offered to paint pumpkin faces on them for the time bein. The roomate you understand.
Out came the stockins for the dogs! With a quick turn down of the pumpkin face idea...I quickly crawled into the dog stockin when no one was lookin and my camera staff was on to me and they snapped the photo! Most homes are startin to have the October Halloween look by this time.
Now this is more like it! A pumpkin with warts!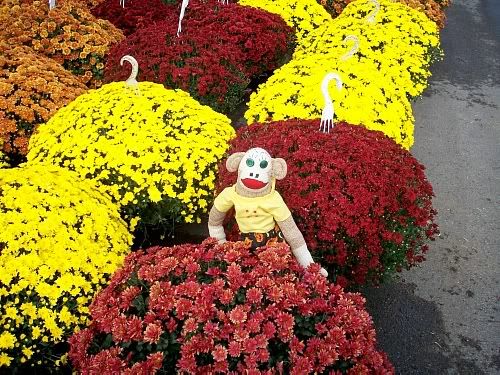 Fall mums by ocean proportions. A sea of color! Beautiful colors! October colors! Not Christmas red and green colors!
I just decided to "Roll With it!"
What's a Sock Monkey to do in this paticular case? Scoop out a pumpkin and just lay in it I guess! Roll around in the seeds and pumpkin guts! That's what came to mind.
Instead I just got into the Sock Drawer limo and headed for ST. Louis! What did I find there? A Vampire blood bath fountain! I'm not kiddin! The fountain was completely red! Brings new meanin to The Twilight Saga! Hey Edward! Care for a drink?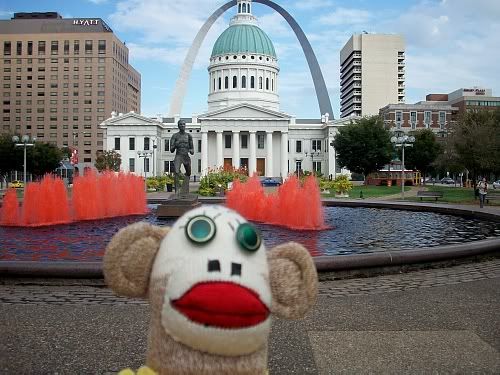 I walked over in front of the ST. Louis capital and there was another blood red fountain! What a curious city!
They seemed to want to hide the ST. Louis Arch behind the capital! Hardly hidden I was able to find it. I mean...We could see it from the highway! Hide it? I think not Possum's!
The Bubba Arch!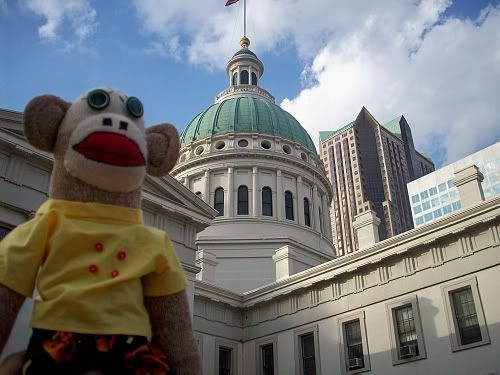 Just hold your horses my Possum's. I have to show ya'll the back side of the capital! My photo staff thought it was a good snapshot. Now that that's out of the way on with more shots of the Arch! I just knew ya'll couldn't wait for that!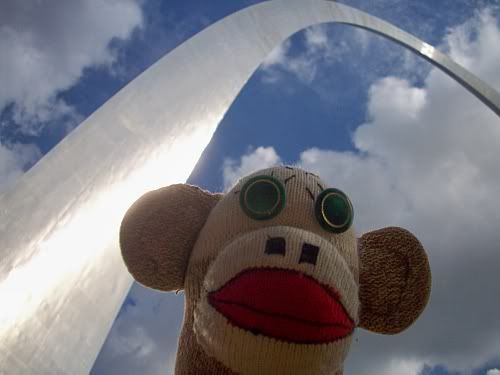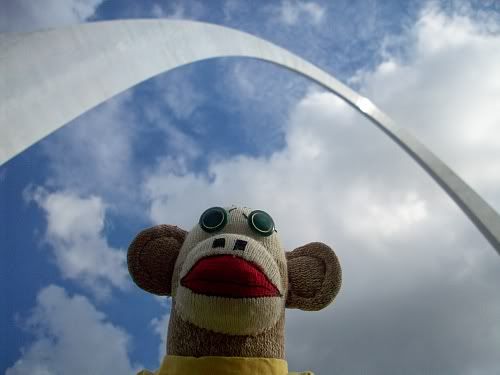 Sorry about that Possum's! I had to fool around with it! I mean..This thing is frickkin big!
Any questions? I didn't think so.
Ya'll know ole Bubba! I just had to find one of the biggest flowers pots and climb up inside and think about this Arch!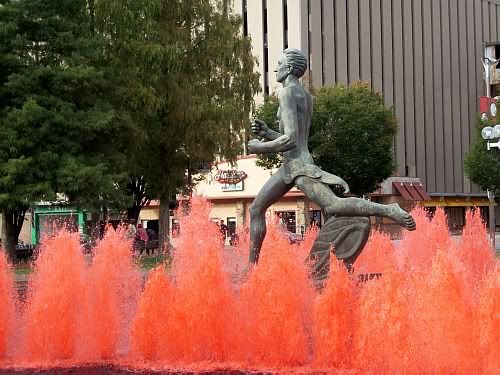 This is the blood bath fountain in front of the capital from a side view. Looks cool right? I though so! The funny thing about this trip to ST. Louis, was the internet said this would be a 4 1/2 hour drive from Nashville. Famous last words right? The directions they gave were followed to the note! Left Nashville at 8 A.M. and finally reached my ST. Louis destination by 4:30 P.M. that very afternoon! Makin me arriving back home in Nashville at 11 P.M.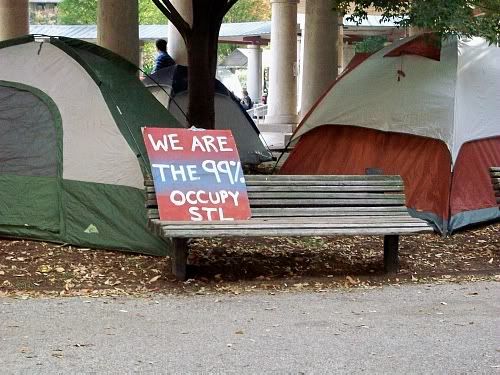 About 50 of these tents were being lived in,in front of the capital itself! Economic display of homeless due to no jobs for these people to own and rent their own homes! Each and everyone of them just like you and I. Lost Jobs...Forclosed homes.... Just traggic! I really felt for these folks. I mingled....I talked to and sat with coffee in hand.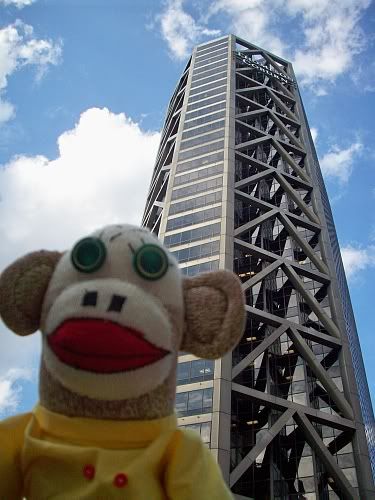 And there ya'll have it Possum's! My trip to St. Louis...designed to run away from Christmas in my kitchen! Bubba out!