So my Possum's! Ya'll can never get enough of this!!! ya think it's funny I became a chew toy? I don't come with ranch sauce. I told ya'll I had more to blog about from our Saturday excursion. I guess you can tell we were in dinosaur world for about two hours.
Tucked away on top of a mountain was GUNTOWN!!!!! The only way up is by sky lift!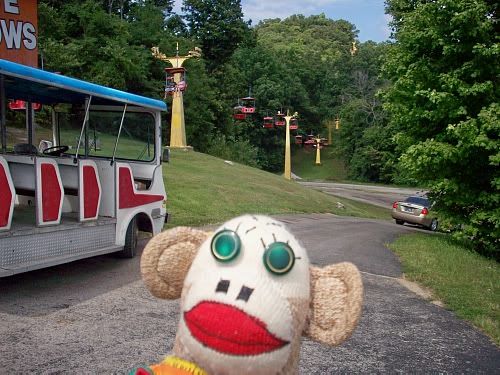 The lift takes us all the way to the top Possum's! Peep's! Can we talk? My Dad is afraid of high places,but he managed to make it with his eyes closed!
At the bottum of the mountain was the haunted Hotel. Looked kind of cheesy, so we passed on it. Anyway back to the top of the mountain!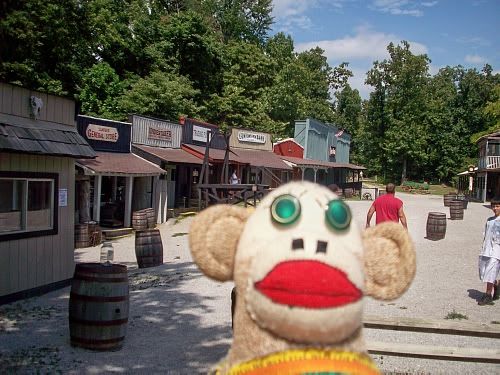 Guntown USA Possum's! A fantasy western town with a beautiful view! The buildins we were really able to go into.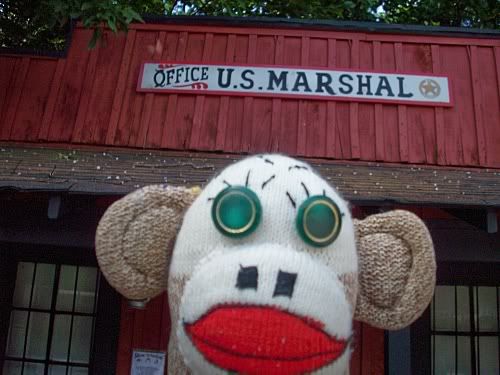 I pooped into the US Marshalls office to take a look around. Thinkin it was just for show.
But then the Marshall showed up and it wasn't so funny anymore! Let's see here....Jail to my left and the Marshall on my right! This can't be good! The Guntwon actor was all to kind to take this photo for my Sock Drawer happenins. He was actually excited and has been followin my blog for about 5 years now!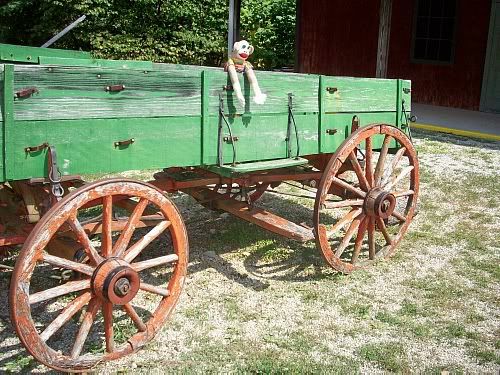 Giddy-up Possum's! Hook me up with some horse power! If this wagon starts rollin...I'm gonna jump cause the only way down is down the side of a mountain!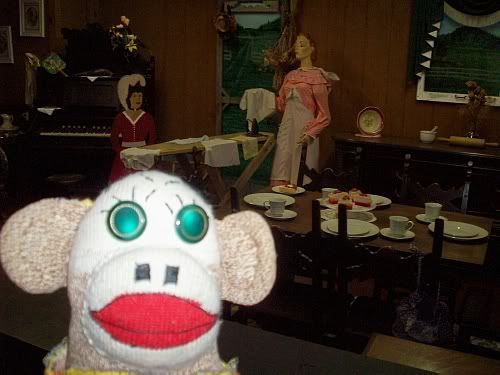 Ya'll can't see this one very well but it was a maniquin woman in a old time kitchen doin her 1800's thang.
I captured the sock monkey gang hangin around and waitin to rob the town bank. No one was in the bank that day so it would have been easy for them to pull it off.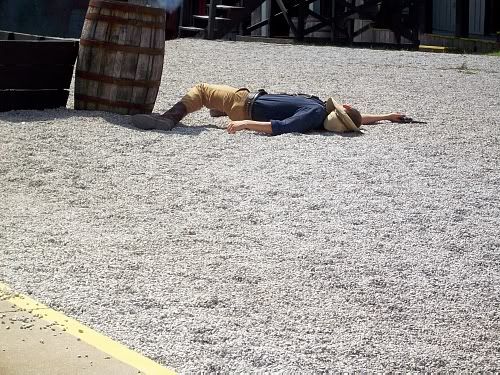 It wasn't long until they staged a gun fight out in the center of town.
Two dead and some still walkin!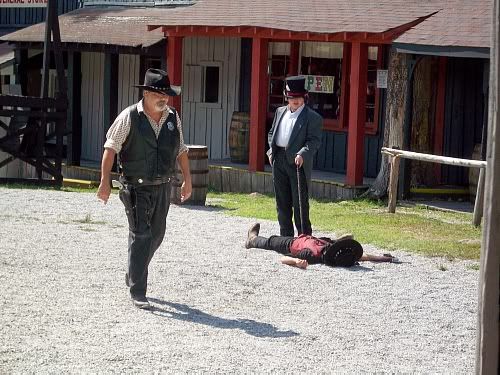 Good show guys! The actors were pretty good at the gun fight thing.
Once the actors discovered there was a celeb watchin...they were on it! With two guns pointed at my head I didn't dare move around much. Please feel free to notice the two dead men standin in this picture. Give new meanin to dead men walkin!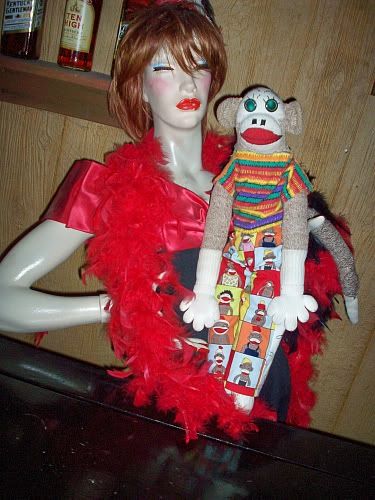 Over at the local saloon there was a can can dance stage show.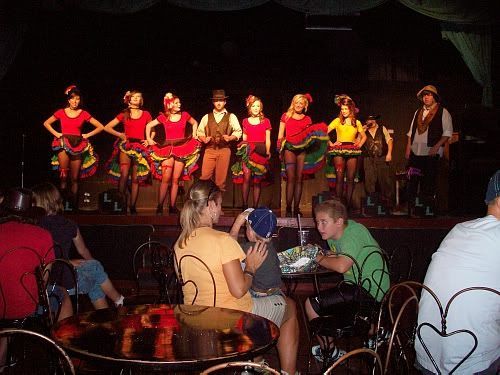 All in all I give them five stars for an enjoyible afternoon. Shake it for ole Bubba ladies!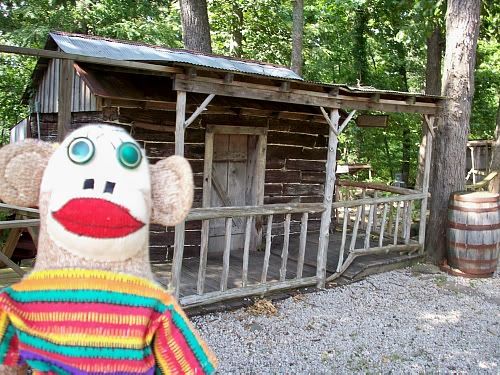 just a little walk about there were fun sights and loads of photo opps!
Notice the pretend graveyard for the pretend dead men still walkin!
Me sittin around western style. not sure what this thing really is but it certainly has the old western look! (wink and smile at camera)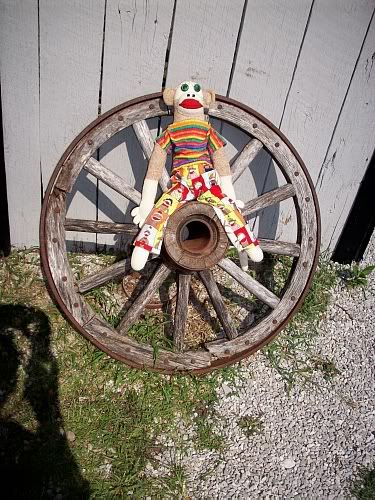 What western town would be complete without an old wagon wheel layin around? (scratch head and looked concerned.)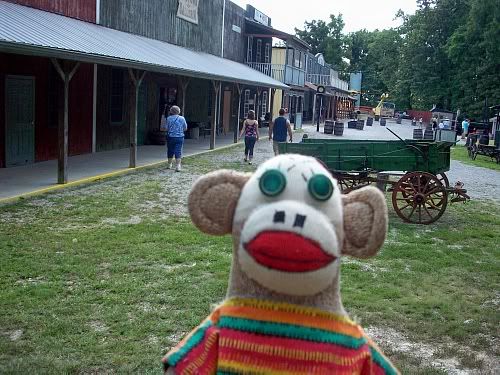 This photo is brought to you from the other end of the town.
And there ya have it Possum's! Guntown! If your ever in Bowlin Green Kentucky, stop in and see it! Time to close the Sock drawer! Bubba