www.youtube.com/watch?v=Be0ZUGaN1lM&mode=related&search
=
Good evenin Possums! Check out the Sock Monkey stand up! Really cool stuff. So I had a good day. Watched many movies! Yes,Comcast decided ta work today. They've been having technical difficulties like big time. I think they finally got it all worked out. Be sure and watch the video link I have listed up above.
The cold air has blown in from somewhere! Boy howdy! It's frickin cold outside! How cold is it ya'll ask? I see old Megan and Cat there in the back and they agree. It's so cold.....Ya'll would think my tail is Bubba on a stick! LOL!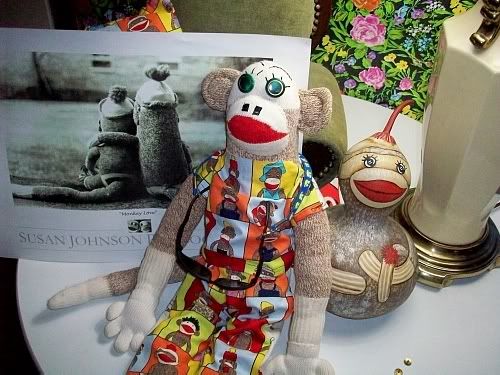 So here I am sittin here with Monkey Love photo in the background. Photographed by Susan Johnson. Great little piece of Sock Monkey art.
Have a great Tuesday night! Bubba