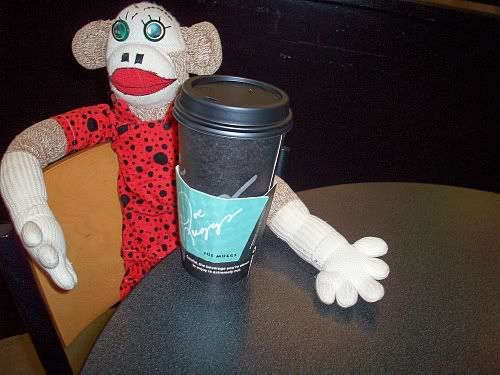 I see ya'll are still with us and I shall continue with the trip of yesterday. I was mesmerized at the history and art work.
Today, between 900 and 1200 people visit the Vent Haven each year. The museum also host an annual International conVention.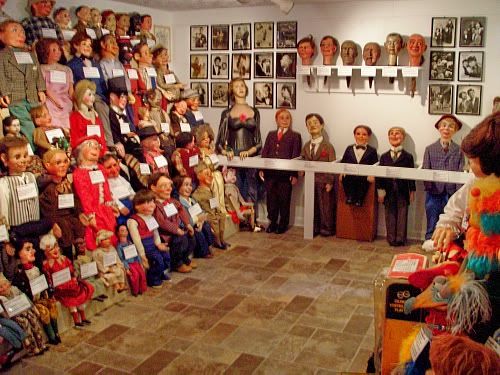 Over 400 ventriloquits come to the conVention to learn and entertain each other, as well as to visit the museum.
As a result of the planning and forsightedness of W.S. Berger, Vent Haven Museum is a permanent institution, open to the public and devoted to the art of ventriloquism.
And so the sun set on our way back home. I just had to take a picture of it, lookin out the car window. A perfect and fun day!
And so I leave ya'll with a picture of a Ronald Regan vent figure and.......
Jimmy Carter Vent figure! All the way from the peanut farm! Bubba out!