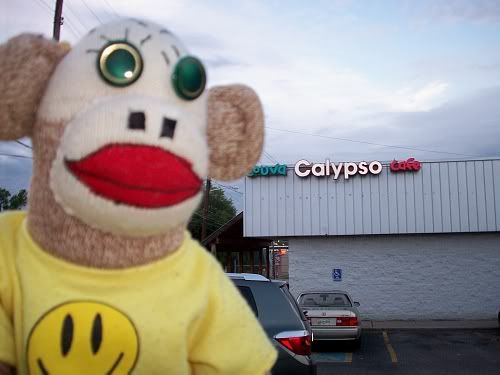 Hello Possum's! Mike and I decided to treat ourselves out for dinner tonight. We only just arrived back home only minutes ago. We headed to a local Cafe for our dinin experience. Couva Calypso cafe was the choice of a rainy night excursion. Very casual and a rustic settin. Glass front with a view of the street. The ultimate in budget dinin.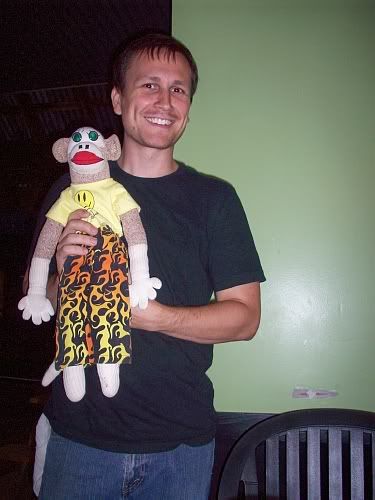 The waiter was kind enough to pose for a quick Sock Drawer picture! Fast and curtious service. A smile that could knock your Mama over in her grave. Flash those pearly whites boy!
The Island burger made it to our table without floatin away in the tide. Salty chips on the side to complete the Calypso feel of the joint. The lemon in my tea galss surfin a wave of ice cubes refreshin my thrist after salty chips. Burger on wheat pita! A few chopped onions and a few sprigs of lettuce top off the bestest burger in the jects.
The crew and the chefs of the entire evenin. Little did they know the local crazies would wonder into their establishment for Calypso treats! Hey! Welcome to Nashville!
Give it a try if your ever in town sometime. Excuse me while I go and pick my teeth with a toothpic! Good night. Bubba