Hello my Possum's!!! This is what it looked like at 4:00 A.M. Tuesday mornin when the storm started! Some say we had a tornado come through! Huge trees went flyin and telephone poles came crashin down! It was the biggest mess! I am here to report on all the damage!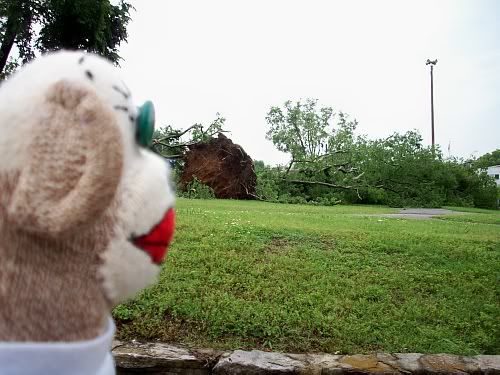 As you can see in this picture, the trees layin all around the park nearby. Yes...they get worse as we go through this blog and report. I am sorry to say I was down for several days. No cable Tele or internet for my bloggin. The power was out for two days in the entire neighborhood. All stores and traffic lights out as well.
The power lines hangin from every pole still standin! I was very careful not to step on them. I would have been fried to a crisp! I'm already golden brown! Don't need to be crispy along with it! I like the original recipe better! So my red heel smile still intacted!
It was a sight to see. The blessin in all this you ask? All the neighbors on my street came together out on our front lawns and grilled our food for all to eat! People helpin people! Was a fun time!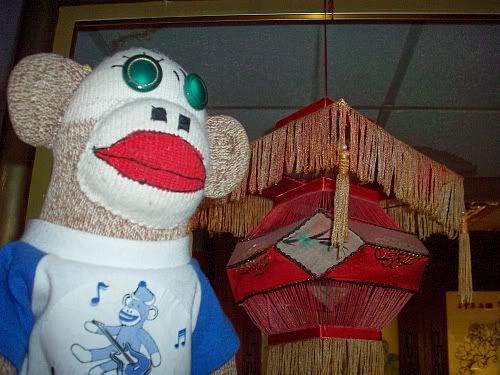 Lit only by our lanterns and candles that evenin. The social went way into the we hours of the night. It is a wonder we all made it through this again. We have been havin many bad storms this year. Today is the first time I have been able to come online and share this event.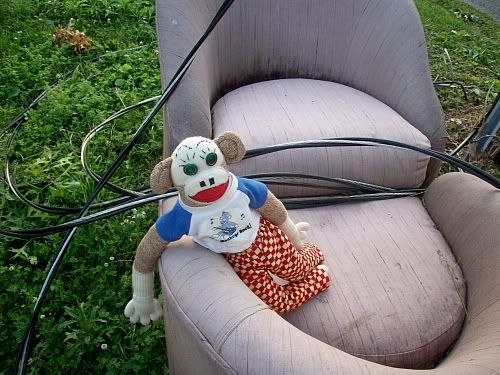 Power lines across this chair out in the back alley.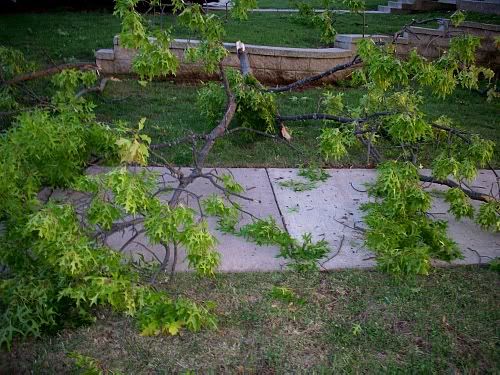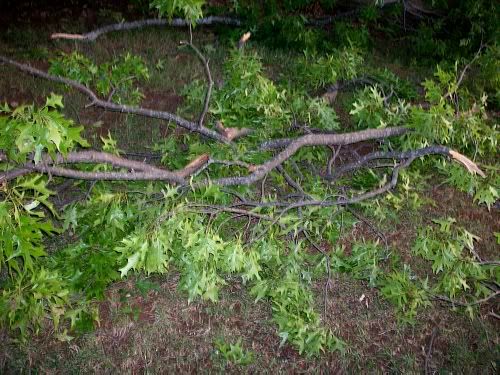 Trees down everywhere I look! Chainsaws goin 24-7! The buzz continues on and on!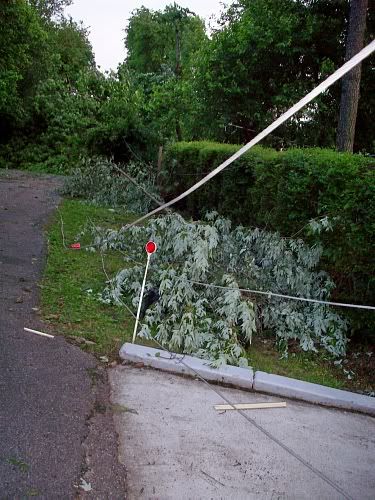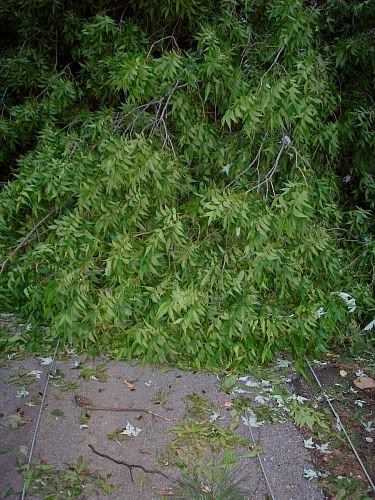 Trees down blockin the streets! Mixed with power lines.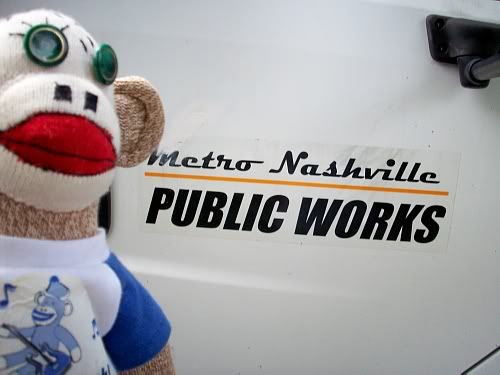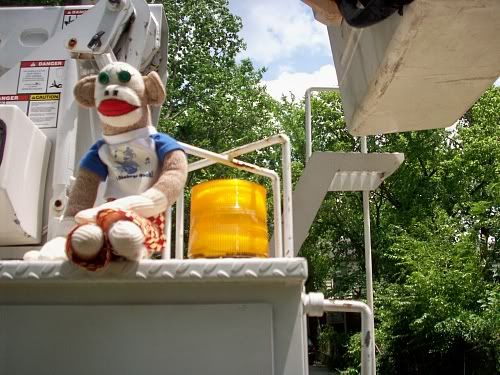 I sit on the back of the Public work trucks. The light was actually flashin but did not show up in photo.
Another blessin in all this is the down pours made one of my flowers open! Just a drop of beauty in all the mess. So...everything is tryin to get back to normal. I am thankful I can continue my blogs at will. Have a happy safe and blessed day! Bubba