Kay Possum's! The parties over! Halloween has gone but once again! Not much happened on the home front last night. I think we only had two trick or treaters stop by and only one kid had on a costume! What's up with that? So what do ya do when the Halloween is a bust? I went inside to watch Hocas Pocas! What else?
Back to bein the Mega star I was born ta be!
The boots and guitar are back on the menu here in Nashville. I'm not really sure they ever really left the menu! Conutry music people? They are a breed all their own. But we love'em! They keep us entertained in The Sock Drawer!
Can ya'll think of any other city that has Elvis in a Christmas red jacket already? Only in Nashville! Well,,,maybe Memphis. I'm just sayin!
The horse and buggy back out on the street. Waitin and ready for the tourist folks visitin Music city in it's frosted state. Yeah Possum's,,,,,it's sad to say, but we had frost on our cars this mornin. The high today says we will be in the mid 60's.
A trip to Mike's Ice cream parlor will lift anyone spirits!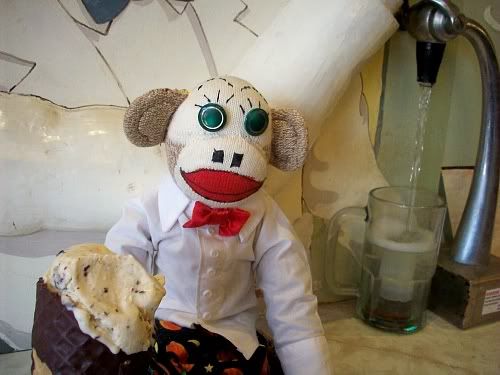 I'll just sit here and think about Thanksgivin comin on fast and furious! (lick ice cream) Yep! It will soon be time to knaw on the Turkey carcus! Then ya just toss it on the floor and watch the chihuahuas crawl through the bone structure.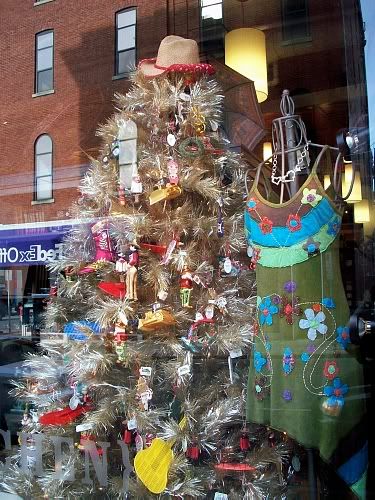 Oh yay! The christmas tree with a cowboy hat on top! Boots and guitar decorations! The Nashville treat I know ya'll couldn't live without! Happy November Possum's! Bubba