Howdy possum's!!!! And welcome to 606 in the snow! Twas a great day here at 606! Mike's job called and told him to stay home!!!! SNOW DAY!!!!! Party in the snow! It has snowed the entire day and is still snowin this very moment as we speak. Now I know what your thinkin.......I tried very hard ta build a snowman and the snow wouldn't stick together. Seems ta be of the powdery variety. Not good for makin a snowman at t'all.
So I did the next best thang! Snow angel! Now,how do ya make the perfect snow angel and not have the walk away footprints? Ya got ta have a friend ta do it with.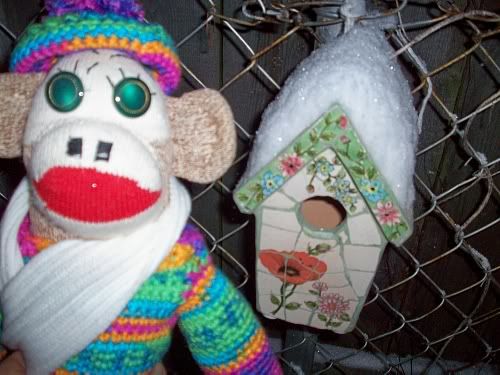 Its better than a birdhouse with snow on it!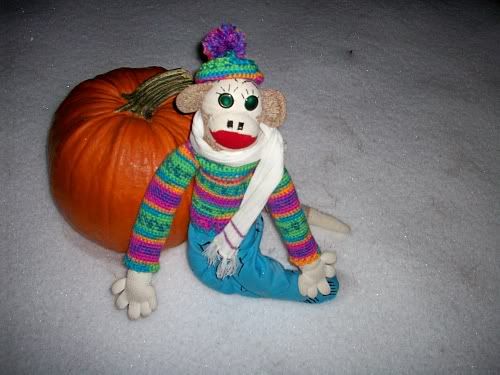 As the buzzard flies I'll just sit here a spell with my pumpkin! Doesn't everyone? Happy Friday! And may all ya'll find Charlie brown on your counter too! Bubba