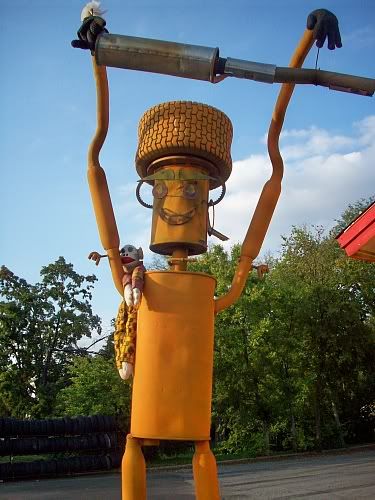 Hello my Possum's and Peeps! As ya'll can see...I had to stop and say hello to the muffler man on the way to the movies. It started out a rainy day Nashville style. Before noon the rain had dried itself off and hid behind the clouds for the afternoon. A nice sunny fall day. I was thinkin to myself that I haven't been to see a movie in quite a while. So I headed out for the afternoon. I didn't have a clue what was playin. But with a theatre with 21 cinamas, there is bound to be something that would catch my interest. I'm a Sock Monkey on a mission. What was my selection?
The Rise Of The Planet of the apes! I didn't even know there was a Rise Of The Planet of the Apes! Now bein a Sock Monkey that lived in the 60's and saw all The Planet of The Ape movies from their very beginin, I had to see what this one was all about.
It was as plain as the checkerboard on the wall, that I must see it!
But first a quick trip to the mens wash room as the diet colas of the day had run their course and were makin a b-line for their exit! Sing it with me.....Takin care of business!
Once I found my seat, I was sittin there quietly. I noticed that I was the only one in the theatre at the moment! Time for a little bit of monkey business of my own!
The wall was a nice place to act up a little.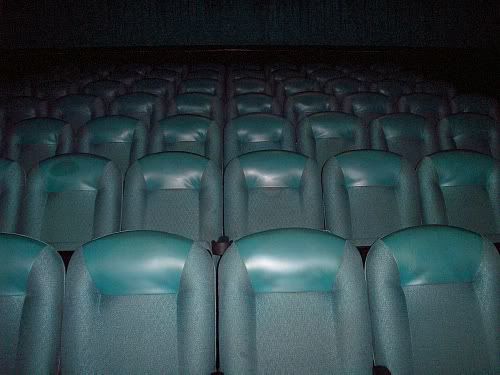 See? I told ya! Completely empty! Except for myself of course! With 30 minutes to kill before the flick would begin....What was I to do but except my surroundins and play with it just a bit. Even with my Mega Star Status...I can cut the fool every now and again.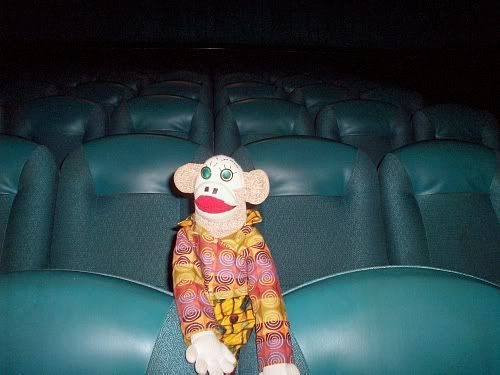 Here a Bubba.., there a Bubba.., everywhere a Bubba!
Wait for it! Wait for it! Wait for it!
I might as well light up! There's no one around to correct me! There wasn't even anyone to take my ticket when I arrived!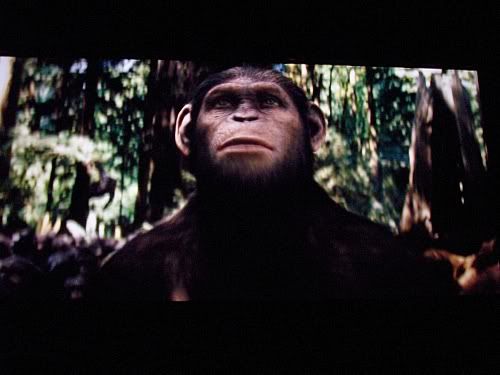 Finally! The movie! Which was quite good I might add and I give it two thumbs up! Yes I have thumbs Possum's! Yes I know most Sock Monkeys don't, but I have hands! Just look at the ciggarette pose! I have thumbs!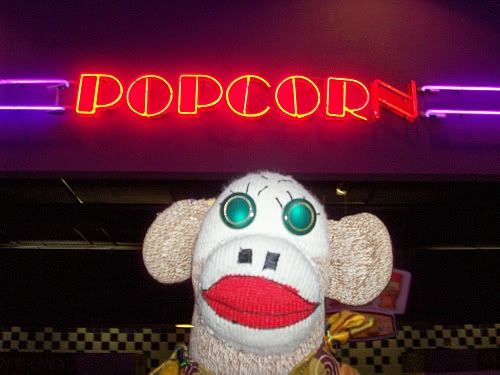 Opps! There it is again! That neon addiction! I should really go to rehab for it. The tabloids would eat that up!!
Maybe I'll just get candy instead. That's my Wednesday afternoon Possum's! Bubba