What up Possum's? Glad ta see ya'll here in my Sock Drawer again and have I got a fun little report for ya'll this time. Ya'll know I frequent the Farmers market quite often and this trip is no exception to the Bubba rules! They did a shop under the stars for the evenin after work Possum's. The Farmers market here usually closes around 4 P.M. every afternoon. I ask my staff if they wanted to attend to find out what this is all about.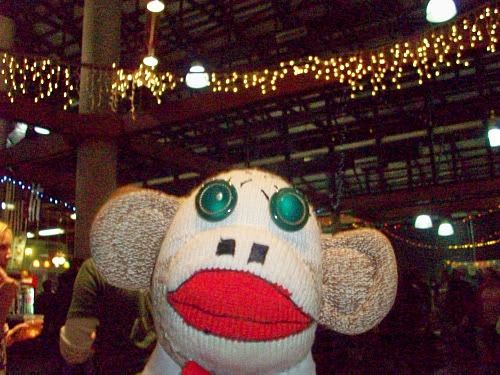 The lights ya'll see above my head? This is what they refer to as stars. Creative in it's own right I must say. I mean what else do ya do with the Christmas lights that sit around in the closet all year? Why ya pull'em out in October and pretend their stars at the Farmers market!
I mean it was a banlo pickin night of nights! I looked around while this gentleman was playin and folks were talkin and eaten their cheese cake like he wasn't even there. I walked right up to him and said tough crowd! He said he's seen worse,and as ya'll can see I all but started my banjo lessons. Yep! Ole Bubba was pickin and a grinnin in Nashville for the first time!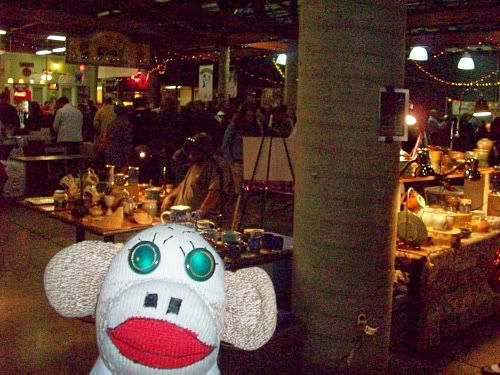 Here I am at the shoppin scene. The merchants were out tonight! Folks salein crafted ceramics and Chefs tastein and sellin their baked goods. Home made jewlery with feathers stickin out in every fashion.
Butter cake babe was on hand to make my fancy coffee!
She's quite the interestin lady as ya'll can see. Makin coffee and bakein her heart out.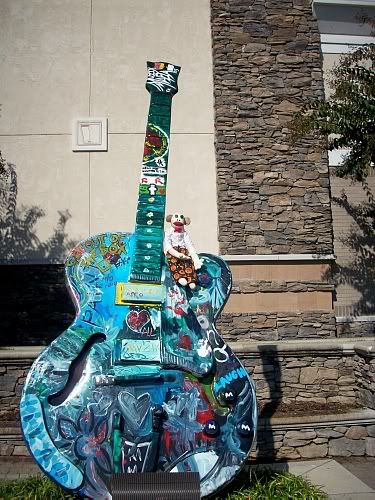 The way I see it? One part Farmers Market and three parts guitar and ya got Nashville wrapped up in a nut shell!
Happy Halloween Weekend Possum's! Bubba