Everybody remembers those little chinelle chickens we use to get in our Easter baskets as kids! I've got a whole box of them! Todays message brought to ya'll by the little yellow chickens! Ain't it fun?To start off with, Mike and I are almost finished with the fourth book in the Twilight Saga. We wnt and looked up Twilight movie set this morning and found out it will be filmed in two parts. The actors that play Bella, Edward and Jacob have already shown up to the movie set. Gonna be filmed in Baton-rouge LA. Interesting to hear that update.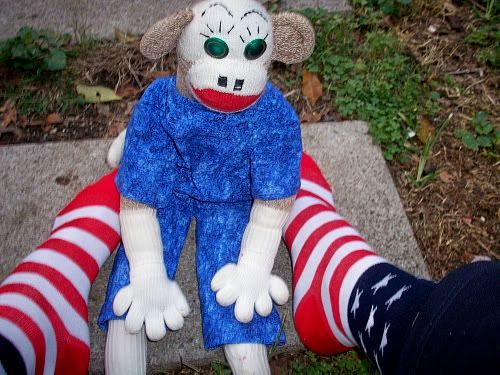 Patriotic socks for any occassion!
Cjristmas socks for the holiday season. We ain't got no Halloween socks to date,but I'm sure they'll pop in one day. Have a blessed day possum's!
Bubba