Tuesday, September 21, 2010
Posted by

Bubba S. Monkey
at 9:46 AM
No comments:


Good mornin Sock people! Please forgive me,but I was to tired after the party to bring the birthday update yesterday, so here it is! shortly after my Dad made the chocolate gravy and biscuits for breakfast,there was a knock at the front door. I would have answered it myself,but I can't reach the doorknob! So I turned to my Dad and said,hop on over to the door and answer it.
My Dad opens the door and this creepy guy with a Sock Monkey hat on jumped inside and sang Happy Birthday to me. I never had a singin telegram before! That was totally cool! He then went out to his van and brought in this birthday cake for me.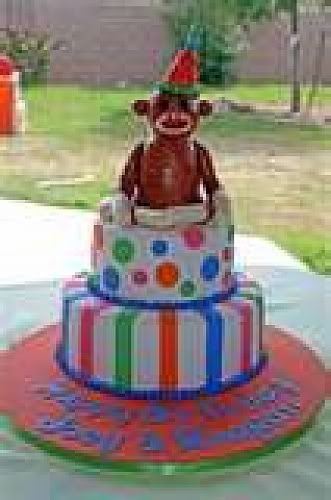 It was rockin the house Dude! Next thing I know...the band came runnin in!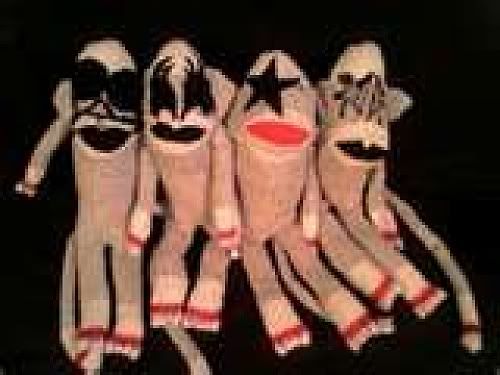 Remember Kiss? This was their Sock Monkeys and they totally formed a band on their own!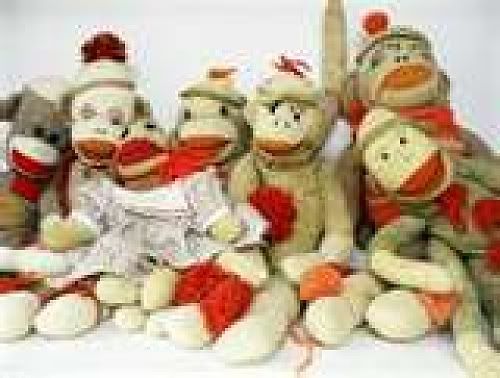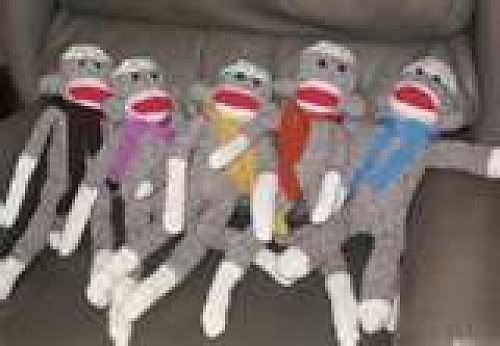 The house filled up with Sock Monkey fans! Dude! It's a party! We're gonna rock this town,rock it inside out! Party like it's 1999!
http://i243.photobucket.com/albums/ff114/bubbasock/jsms_thumbnailCAD6ZLQM.jpg
It was like the party to end all parties! What a great day! Maybe my Dad ain't so old afterall! Have a great day Possum's and thank everyone for all the great birthday wishes!
Bubba
Posted by

Bubba S. Monkey
at 6:41 AM
No comments: