Hello Possum's! Many of you have written in wonderin what Ole Bubba was up to on the fouth celebration this year! Well here's the dish! Sorry I'm runnin a little late gettin this far with the update my dear Possum's and Peep's!!! Twas a warm evenin ta say the least. The humidity was something awful! Our fouth celebration really happened on the 3rd and was totally by accident. Me and my Dad and a close friend of ours decided to head out to dinner that night.
Our dear friend Savannah Jane came along for the dinner out. We chose the Spaghetti factory in down town Nashville. Ya'll know this is where all the country music jargon takes place, The Ryman and all. Much to our surprise upon arrivin down town, was there was a big 4th celebration that night and we showed up not havin a clue as to what was goin on!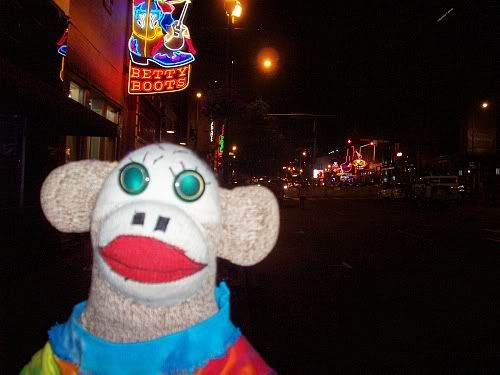 After dinner we decided to walk around the town streets. My Dad and I have a fascination for neon. It kind of reminds us of the 1950's.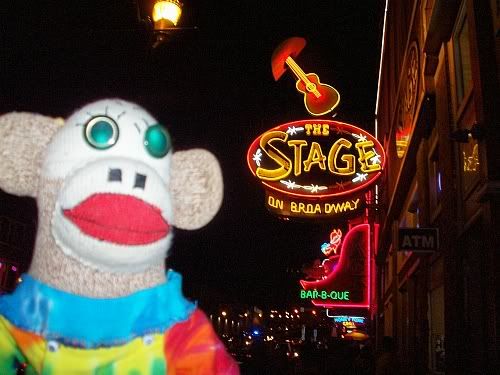 Ya'll know what a camera nerd my Dad is! Oh wait! My camera crew! Yeah! That's it!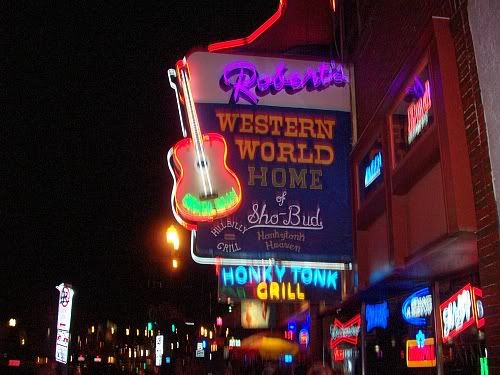 There streets were shoulder to shoulder. People out celebratin for the nights party. Check out this cowboy! Had to stop and photograph for Nashville's sake.
Neon as far as the eye couold see!!!! All up and down the street. The colors were great!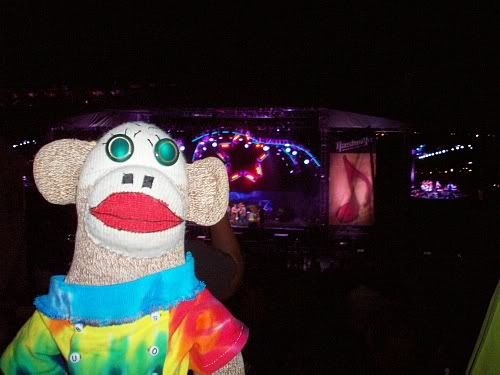 There was a free concert! Sorry Possum's....I am not familiar with the country music folks to know whom was playin that night. I was enlightened that it was some very big names in the business!
The Hard Rock cafe neon is always a pleasure.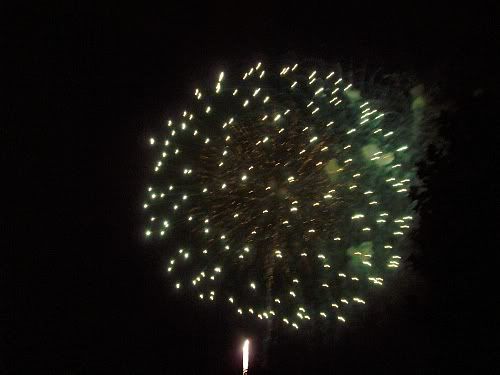 To top off the end of the night was the fireworks. They were truely beautiful! Not to mention they were a surprise to our day! Well that's about all there was to my 4th celebration Possum's.
Have a pleasent and safe night! And so I close The Sock Drawer on another day! Bubba