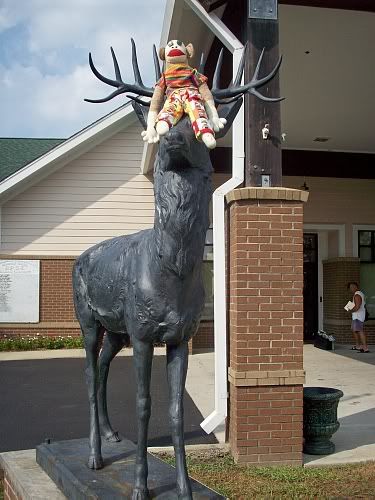 Hello Sock Possum's! I'm sittin here on top of a roadside elk waitin for the wind to change direction. Sunnin myself in the rack. It was a photo minute if I ever saw one.
I was out and about town today just seein what's out and about. I found some interestin stuff to get into. We were actually brain stormin of what our next move would be here in my Sock Drawer. Came up with some fun things to check out in the up comin weeks, so stayed tuned for excitin sock monkey antics of the Nashville variety.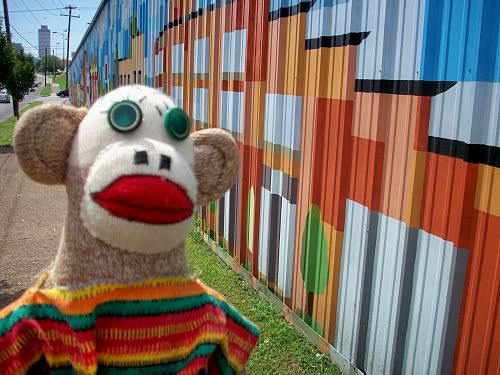 All the colors of the wall are in place. A little bit of paint and a lot of imagination can make the skankiest places look better.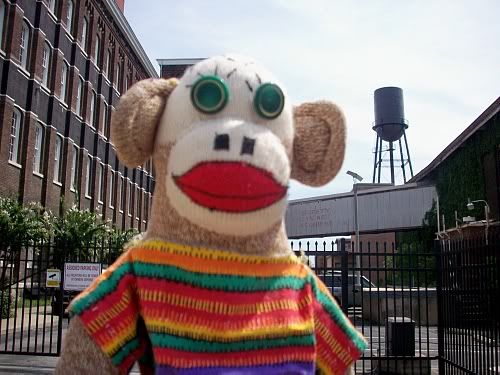 Hope all is well with my Possum's! Bubba out!