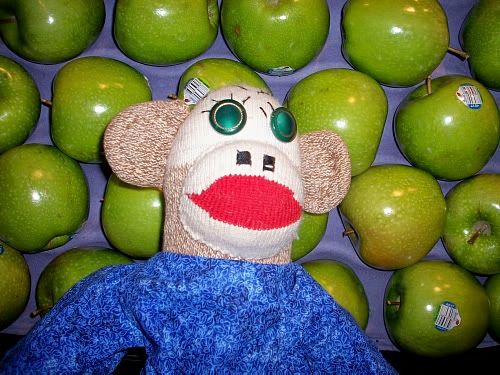 Good Morning Possum's and Peepenators! The weather is all good today! Nice and cool and fall like. Let's talk about this issue of Paul Frank. He thinks he's got this Sock Monkey thang all figured out! I mean look at this........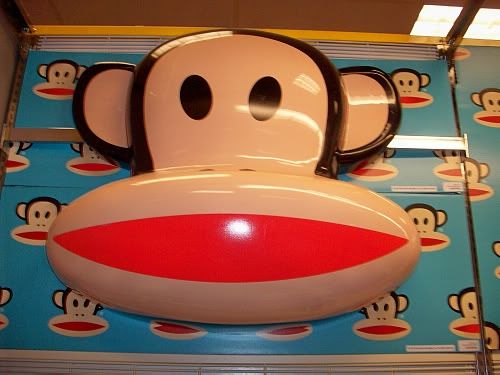 Does this look like a Sock Monkey to you guys? Not to me it doesn't! I don't see no brown work sock with a red heel smile on it.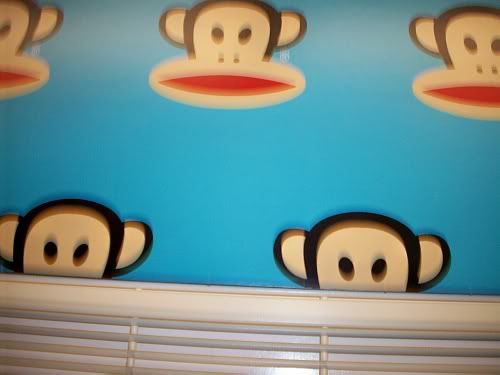 And this? What is this? Wall paper? Nothing that revolves around Socks! In my book it does not count! I've also seen this design on pajama's. Well....enough about him!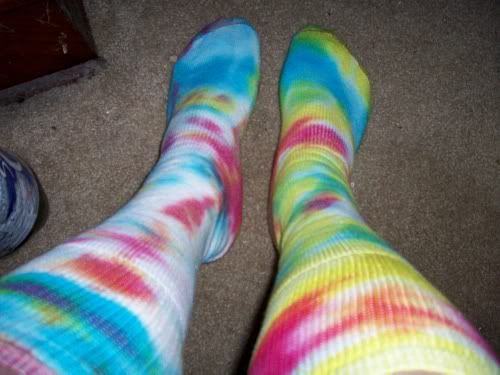 Cool Socks of the day! Have a blessed one Possum's!
Bubba