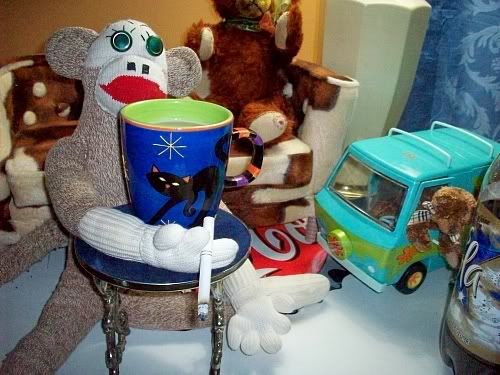 Now that's much better. I went and took a nap. When ya wake up refreshed,thats when coffee and a cigarette really mean something. It's a serious mornin tradition. Got some nice Josh Groban palyin in the background. Now thats the way to wake up with folgers in your cup! Course....ours is more along the lines of the Kroger brand big bulk coffee. I like to sit and pretend its Folgers. The neighbors...they don't know the difference. They think Folgers has out a new flavor. Mountain grown? Sure!
So anyhoo....it's Saturday! First day of our three day weekend. I like to think of it as four day weekend. I was celebratin on Friday,thats why.
The Tennessee State Fair starts on the 11th of September. Got ticket in hand and ready to fair it. They claim its all new rides this year. That'll be fun ta see. I must go at night ta see all the lights. Make for some cool pictures. Was glad ta get the Kroger discount. $5.00 at Kroger and $9.00 at the gate! Ya'll do the math. I'm just sayin.
Bubba