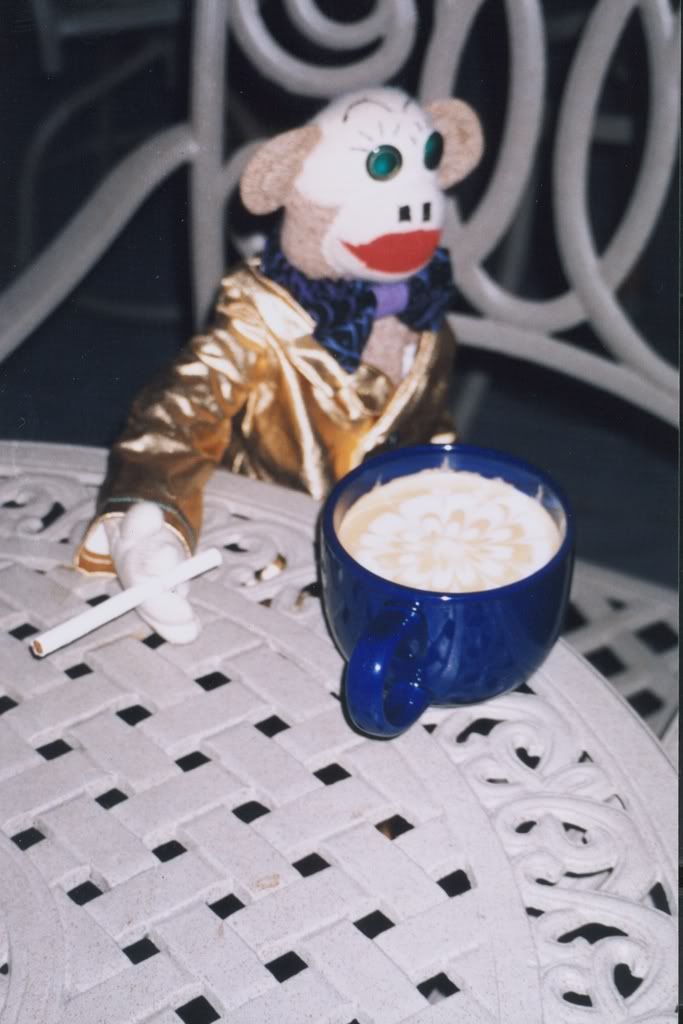 Well Possum's...........Another Christmas has come to pass. The reindeers have flown again and Jolly Ole ST. Nick is now restin in peace at home with the Mrs.! The elves are runnin a muck and partyin till they all drop. Ever wonder how many rolls of wrappin paper were used this holiday season? Me either,but it was funny ta think about. There are kids out there that got the bestest present ever when they opened a Sock Monkey!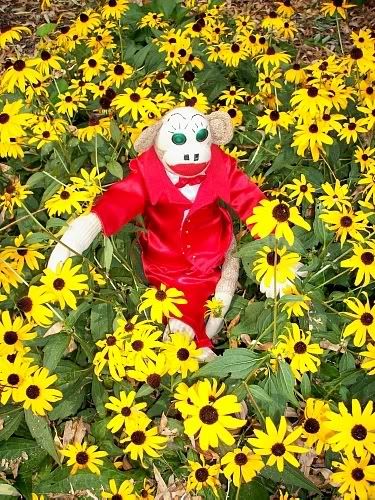 A pocket full of daisies To all the lonely people in the world. Hang in there cause something wonderful is comin!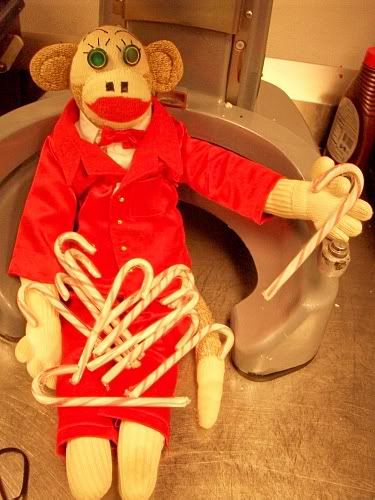 Looks like I'll have to eat all these candy canes! Anyone ta join me? I just wonder how in the world did they get these stripes on them. Did some elf paint them on in the middle of the night after to many Cappicino's? Dude! Your workin overtime! Chill out!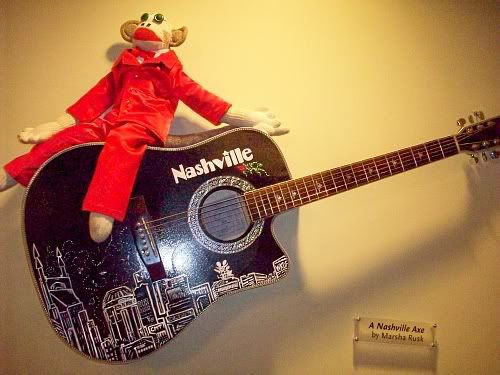 Ya'll know the rules! Got ta have a Christmas Guitar in Nashville and here it is!
Happy birthday Jesus and a Merry Christmas from all of us here in Bubba's Sock Drawer. Bubba