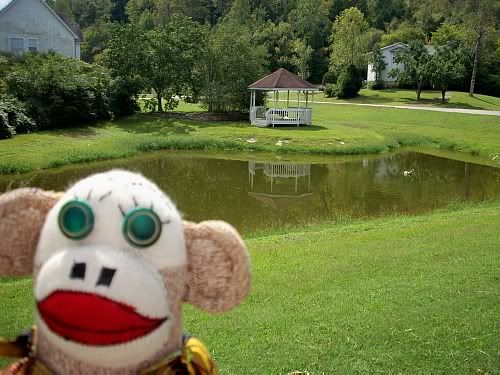 Good mornin Possum's! Hows the Wednesday mornin stuff treatin ya'll so far? Yesterday was such a beautiful day I decided to take a nice drive in the country. You know get a away from all the drama of the big city. Breath in some fresh air and just enjoy the gazebo by the pond. A scenic drive such as this is what a soul needs from time to time. The gazebo and pond was something I saw on the side of the road and decided to stop for a kodak moment...for these are the days of my life. Pay no attention to the Green Achres theme being played in my head. Keep manhattan just give me that country side.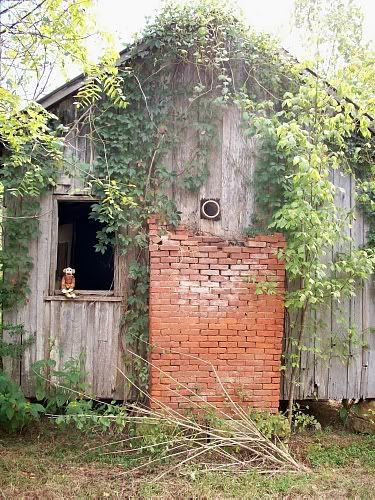 I was oh so curious as I was passin this place. I originally thought it was a an old barn. I love old barns and wanted to take a closer look. I pulled the car off the side of the road and got out. I carefully walked through the weeds to get closer. What I found was... this use to be a two room house. Really? I thought to myself. The door was open as this place has been abandoned for quite some time. It got curiuoser and curiouser. I just had to go inside and take a look. Don't worry my Possum's...I was very careful to make sure the place could support the weight of my staff and I.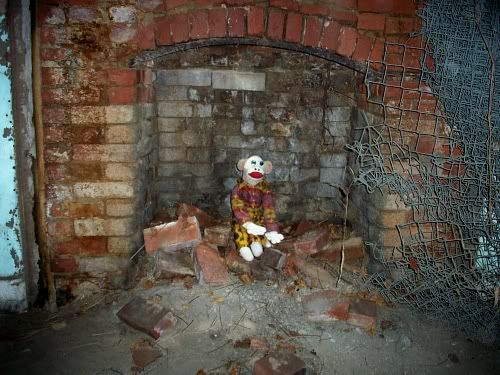 The floor seemed sturdy enough to stand on. This old fireplace is what we found inside. This two room house was just on this side of rottin to the ground. It was fun to explore.
This is the overall picture of what it looked like. This old country road was really a nice exploration and I would like to travel it further one day when I have more time. I do have appearances to make and all bein the mega star that I am. This shall simply have to wait for another day. I do hope that I've kept you entertained for at least just a moment. Have a pleasent Wednesday Possum's! Bubba