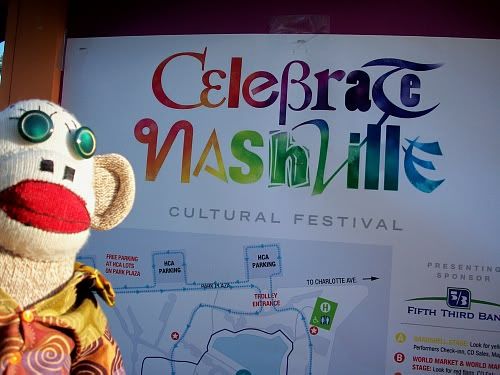 Hello Possum pretenders! And welcome to another episode of Bubba's Sock Drawer! Got antoher adventure just waitin to be told. Kay! So in the park where our very own golden girl stands in her Parthanon buildin...(yawn) that part makes me yawn! The cultural festival had taken place. My very own Possum staff and I took in the festival to see what this was all about. So it seems........This was a celebration of all the people that have come here from other countries.
Bring in the May pole and let's get started with all the festivities! A dance around the May pole to bring in the fall time. It usually signafies the coming of Spring time.
Enter the dummers! Beat those drums! Draws a crowd everytime! I stood there for quite sometime. They were really good! Beats loud enough to cover up the sounds of country music!
There was lots of fun for everyone!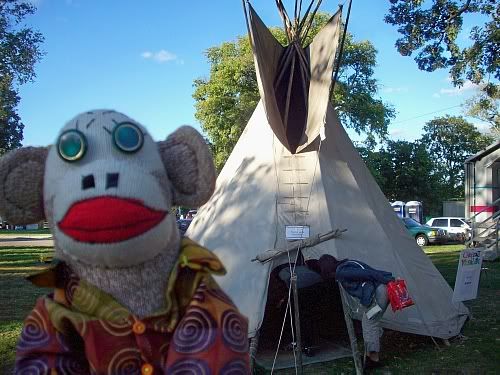 The Indians even came out to join in all the fun! Check out their Tee-pee! This is a real one! Not some movie set deal!
They had loads of musical instruments and everyone was invited to pick one up and play! My Dad...if ya will use to play the clarinet back in his day and so the tradition continued one last time. He said it was his farewell to the clarinet.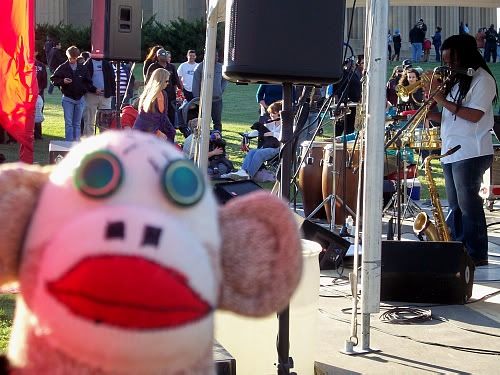 Folks from all over the world came out to show their cultural talents.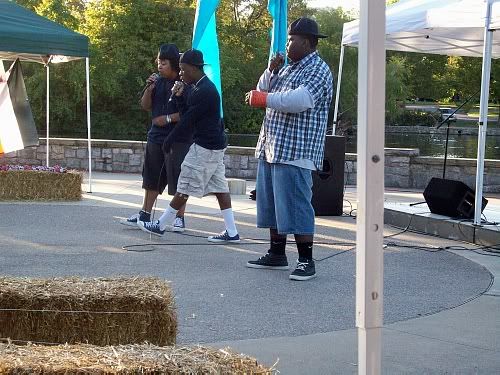 The rappers were there and they were rappin the stories of the bible. It was a sight to see!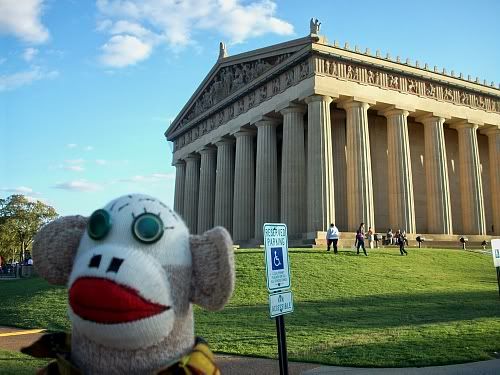 This is the yawner I was talkin bout earlier! The parthanon. Makes no snese that it's in Nashville, but it's here! I'm just sayin!
Well I'll be a squared sock monkey in my own right!
Tye dye it and stick it in a bottle! That's what I always say! Well...almost never, but it sounder perfect for the moment.
And there Ya have it Possum's! All from the cultural festival! Have a great week! I know I'm gonna! Bubba