Okay Possum's! Bubba squared today! Something mathmatical but we won't talk about that nor can I remember after so many years of being out of school!
It's time once again for the walk through Cheekwood botanical garden and view the scarecrows for October! The first one I'm not even sure how it is seen as a Scarecrow, but I'll go with it!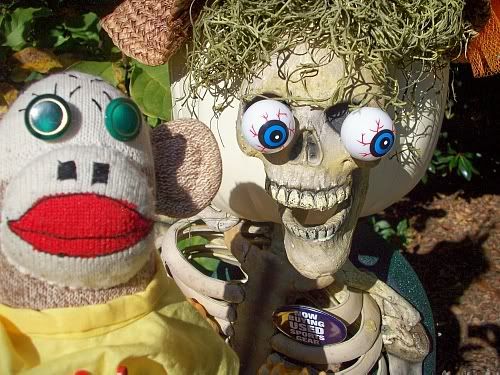 Let's not get bug eyed over it! I mean really Possum's! They are the local folkart from the Nashville area!
It's the pink of things! Have ya'll ever seen anything so pink in all your lives? The crows would have to wear sunglasses around this scarecrow girl. They were blinded by the pink!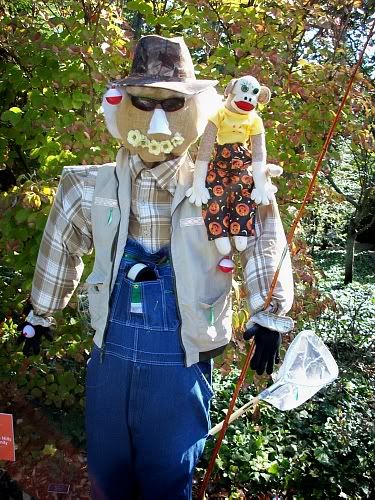 So get yourselves a cup of coffee and sit back. This is gonna take awhile. There were lots of scarecrows for me to see on this adventure.
And Yes!...I did have to be in every single photo for this. My photograph staff thought it would be fittin for me to be in all the pictures! I think they were think what it would be like for me to be one of the scarecrows as well.
I always enjoy my trips to the Cheekwood gardens. And what a lovely fall mornin it was for such an outtin!
I only do these kinds of things to get into the spirit of this month bein the month of Fall time, Harvest time and Halloween all rolled up into one.
I shall sit here by the pond and think about it just for a moment.
It's Pumpkin Head! Run for your lives! I think there actaully is a movie with a Pumpkin Head character in it.
Western girl? What's she gonna do? Ride the crows out of here? No Horse girl....think horse. It's a western not the Wizzard of OZ!
Talk about eattin crow! Crow pie? What are ya'll tryin ta teel ole Bubba?
The pie goes along with this S.C.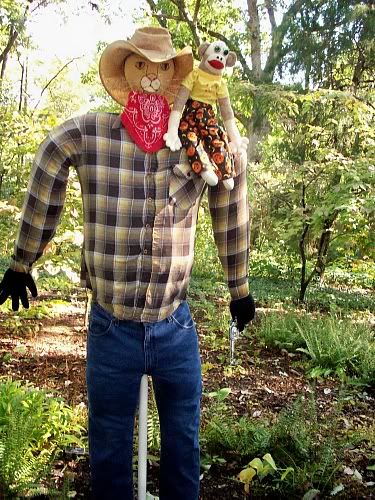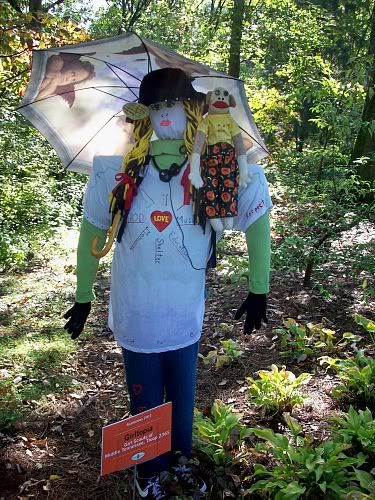 Did ya'll see all these? Scare crows were everywhere!
Mornin glory break! The flowers were a welcome distraction!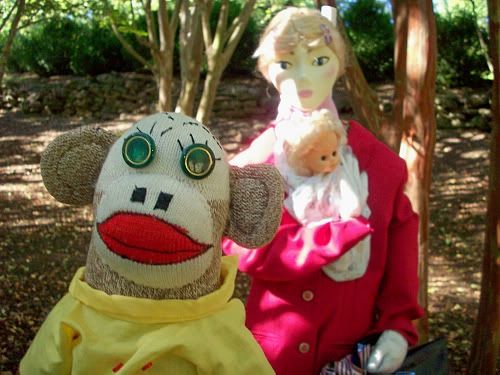 Sorry about the fast forward Possum's! What can ya say about this many scarecrows? I shall leave a few for tomorrows blog. Until then this is Bubba's Sock Drawer signin off! Bubba