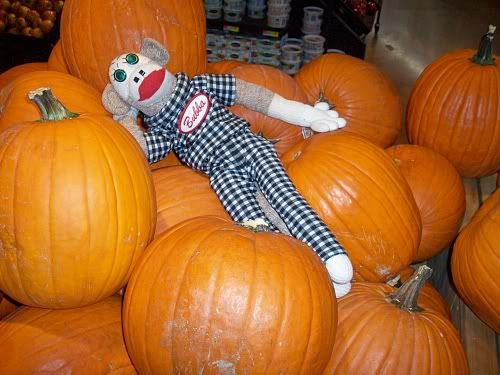 I know I get excited when the pumpkins come out,but this was to good to wait. I did a little pumpkin investigating and found some rather interesting photos of pumpkins around.
This hefty pumpkin weighs in at 1,535 lbs! Can ya'll believe ya'lls eyes? I could carve out a house for myself in this pumpkin shell! Only...it would rotten after a while,thus making it not a very good home for me afterall.
This is one of the biggest Jack-O-latterns ever used at a residence. Look really cool if ya'll ask old Bubba! I know I'm a bit early with this kind of thing, I do enjoy a good pumpkin.
This one is one of my favorites! I have never seen anything like this one in all my years of Sock Monkeydom!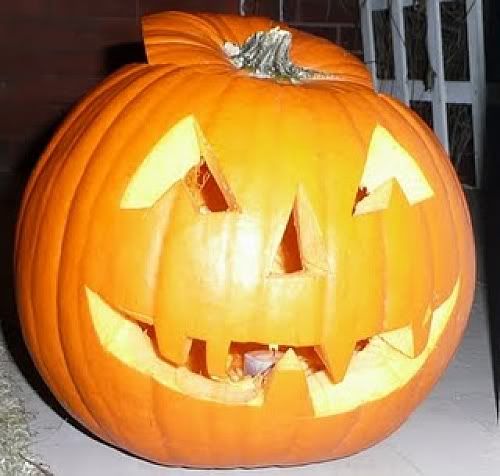 The usual but odlie but goodie! This rather plain one still gets the point across! Halloween is just around the corner.
This one makes me pumpkin laugh all the way to the actual Halloween holiday! Great imagination! And by the way Happy Columbus day!
Bubba