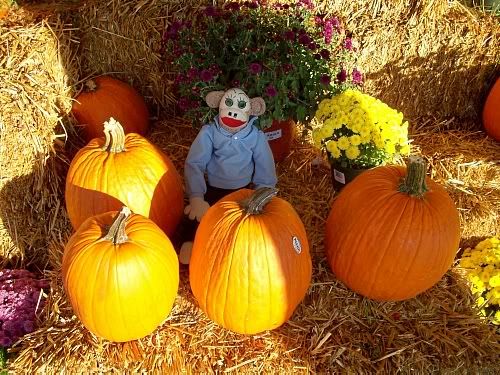 Here I am on a perfectly good afternoon, weaving in and out of the shadows. Found another great place to take a pumpkin pose. I never can pass those up! nothing says fall like a pumpkin and a bale of hey.
Stopped in for lunch and found a Budda waiting for a pose with me,so Mike whipped out the camera and shot this photo moment!
I'll be darned if I know what this reads!I only speak words from the depression. Brother can you spare a dime?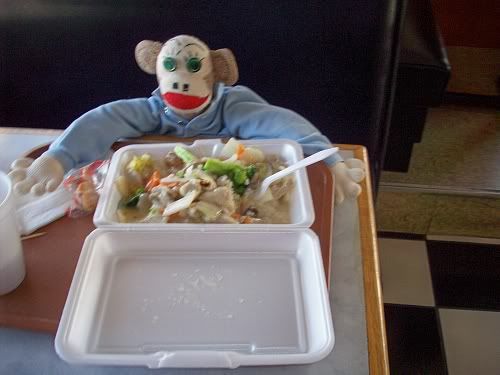 All that was just on the way to my table. Bon apetit!
Bubba