Good mornin Possum's! I'm just sittin here on the train track of life,watchin the trains go bye if ya will. In a manner of speakin that is. Sometimes the train of life is goin so fast it's hard ta keep up.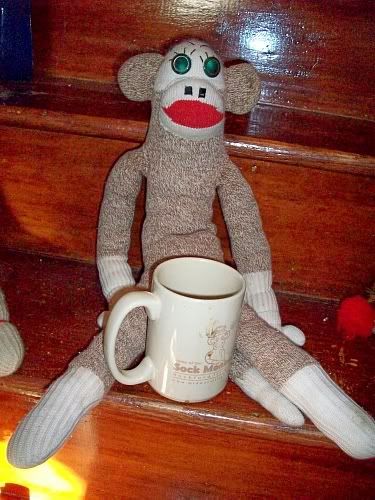 So I just sit here sometimes with my mornin coffee and watch the train of life go on bye and I don't even try to keep up. Am I bad? The rat race keeps runnin through the maze. Rat race? As If!
Have ya'll ever seen a Sock Monkey cake before? Well here it is! Olde Bubba knew ya couldn't make it through the day without seein one. Now ya'lls day can be complete. Ya'll can go to your jobs and tell all your friends that you've seen one. My human made it on his job. He's a cake decorator. And a dam good one too!
If there are any other Sock Monkey lovers out there,why ya'll can jump in at anytime. Would love ta meet-cha! We'll just jaw all day long bout Sock Monkeys! Mike has a pretty big collection of them.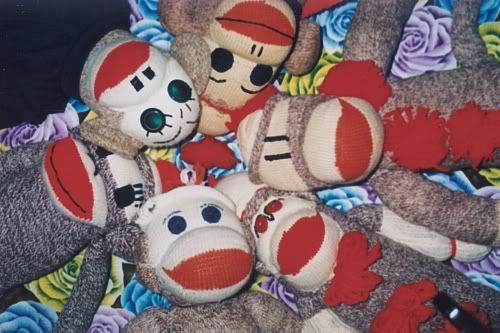 This is my circle of friends. This is only a small portion of Mike's collection. We Sock Monkeys can bring a smile to anyones face if ya'll let us. So in closin this mornin,I hope everyone has a Happy Labor day! Bubba