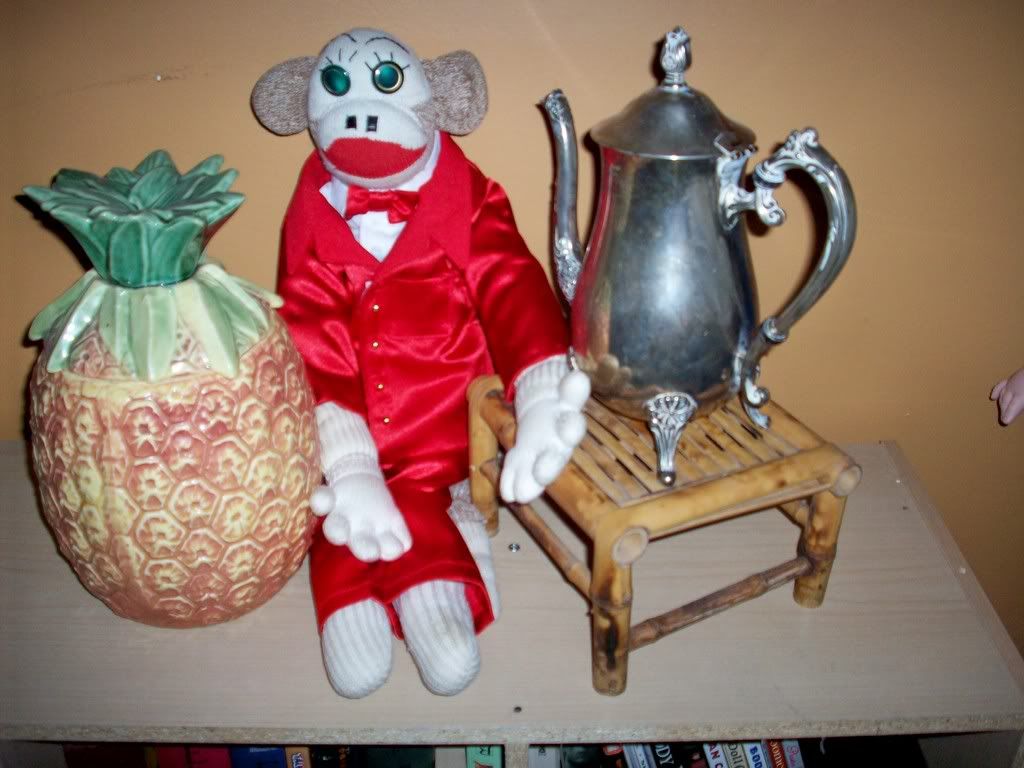 Good mornin Possum's,gems and jewels! Never fear Bubba's here to spread Friday mornin cheer! Doin the Sock Monkey cha-cha! I know there were bout 19 folks peekin in on my blogs this week! How cool is that? Why don't-cha stop in and comment? I promise to answer each and every one of ya'll. Don't be shy! I must apologize for my pic's bein cut off. I had them sized for My Space and they seem to be a little bit over sized some of them. I'll have to find a size that works for this blog. In the mean time just bare with me. This blog is a little bit different from My Space. I have yet to learn all it's workins. But I'm a smart Sock Monkey and I'll figure it all out in good time.
In the mean time,I'll just sit here and enjoy my watermelon! The summers comin to a close pretty fast. September will be here on Sunday. Labor day comin up this Monday. The last cookout of the year.
My Human has ordered himself an Ipod for the first time. He's pretty excited about it. Ya see Possum's,Mike is 49 years old and he's a little slow about keepin up with technology. I suppose I'll have ta polk him on the shoulder now just ta speak with him. He'll have those ear plugs in all the time.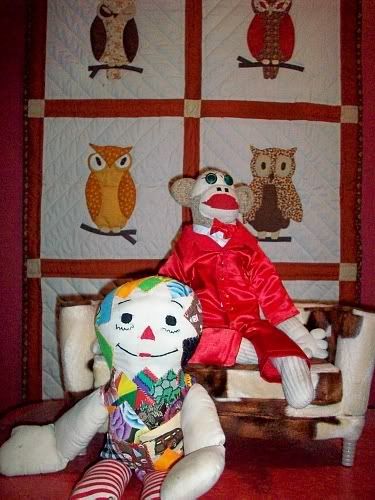 Here I am sittin with this Raggedy Andy doll. Yes I know he looks a little different than your average Andy doll. Ya see,He came to us in bad shape. Mike is all about fixin them up when they come ta us. He decided to make him a patch work creation. The patches serve as his cloths. Not ta mention it also holds him together. Turned out really cool. Mike pretty much has magic hands when it comes ta sewin and art. Doll restoration one of his passions. And is quite good at it.
Here is a close up of the doll. What ya'll think? I certainly think ya'll should have a wonderful day and I'll be sittin here in my porch swing waitin for my next blog entry.