Good mornin Possum's! It's the day after! Labor day has come and gone once again. The cook outs long since over. Time to settle back into fall and winter mode now. Next stop Thanksgivin! I can smell that turkey cookin now! And it smells fabulous! The folks that came into WF last night were just shoppin. They did not celebrate the holiday so it seems. The store was busy all night! Can't believe folks get the holiday off from their jobs and all they do is grocery shop. It's a sad state of affairs.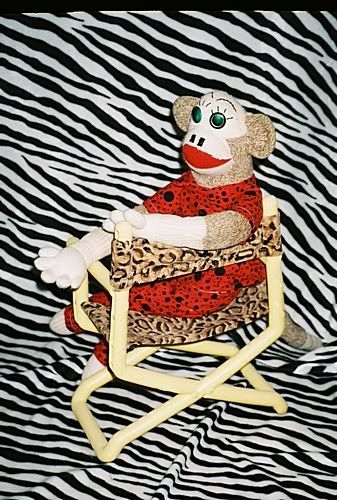 What about this hurricane happenin in New Orleans? Can ya'll believe it? Not again! Those poor people! I'd take that as a sign it's time ta move to another state! No more ocean front property for me!
Here I am in Paris Tennessee! Yep! They have one! It's there behind me. Weird isn't it? It made for a good picture anyway.
I'm all dressed up to wish ya'll the greatest Tuesday ever! It's gonna be a fabulous day! Now that I see the world does not care about Sock Monkey happenin's, It's all good! Me-N-Mike are havin a party! Doin the Sock Monkey cha-cha! Bubba