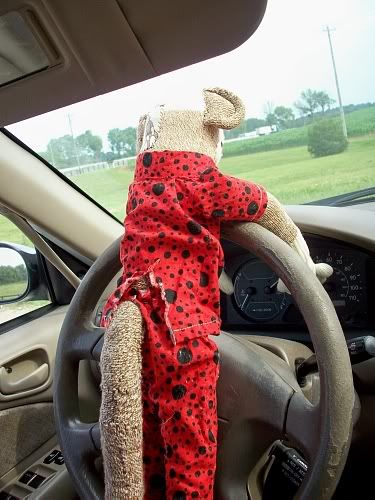 Good mornin Possum's! Remember the roadtrip I told ya'll about for yesterday? This is the blog you've been waitin for! First off was our four hour drive from Nashville to FT. Mitchell KY. I know, I know what your thinkin! What could possibly be in FT. Mitchell KY. that would get ole Bubba so excited? As ya'll all know, my Dad and I are products of the 60's. And just as the Sock Monkey come back to fame and popularity...well so is this. We started off with a good cup of joe from the local BP station and a tank of gas. Let the journey begin!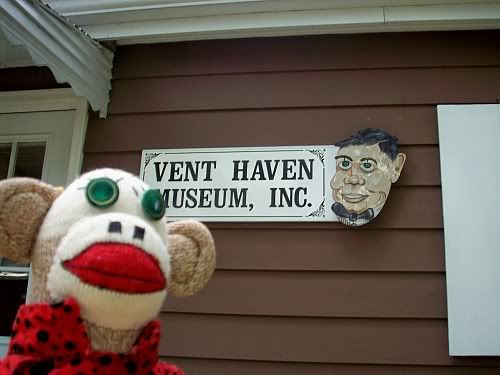 This is a museum dedicated to the history and art form of none other than Ventriloquism. A place called Vent Haven! Vent Haven was founded by Cincinnati Native William Shakespeare Berger. Known to his friends as "W.S.". In 1894 , when he was 16, W.S. began workin in the mailroom of the Cambridge Tile Co. in Cincinnati and in 1947 he retired the president of the company. While on a business trip to New York in 1910, W.S. purchased his first ventriloquist figure, Tommy Baloney, and his fabulous collection was begun. Although originally contained in his home, the collection quickly outgrew its quarters and W.S. renovated his garage and even built a second building to house the figures.
From the late 1940's until 1960, W.S. was the president of the International Brotherhood of ventriloquist. His leadership helped the organization grow from about 300 members to over 1000.
Here I am with the museum curator and tour guide Jennifer Dawson! She was kind enough to grace us with a photo op. together. I was totally amazed at her passion for this really cool collection!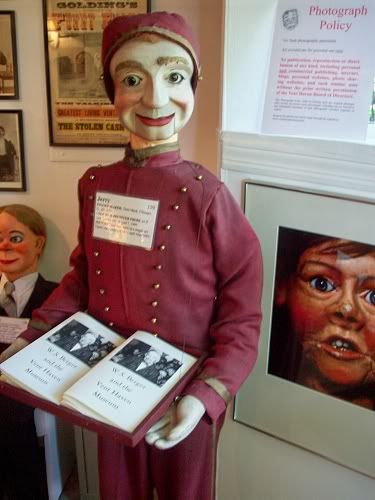 W.S. also published a monthly magazine called "The Oracle" which kept the ventriloquist abreast of current events in the vent community. Mr. Berger also maintained extensive personal correspondence with ventriloquist around the world.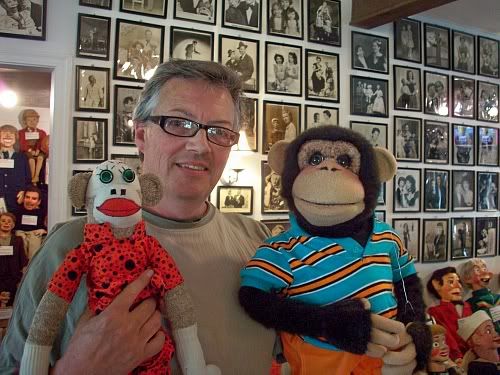 My Dad and I doin the monkey business when no one was lookin! Ssssssshhhhhh! Don't tell anyone! Dude! Put the figure down! A Sock Monkey in jail is not a pretty sight!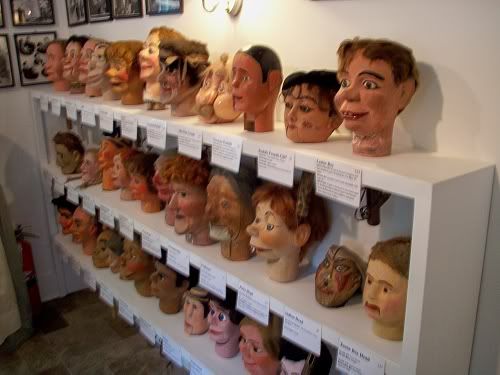 Bubba! Your old and I mean really old Dad is ahead of you!
Ms. Dawson was ever so kind as to demonstrate the mechanics of the figures. We'll call him type writer number one! The operations of the facail features work much like a type writer in the olden days on this paticular figure. Ears wiggle, eyes rollin and wig flippin fun and laughter!
Near the end of his life, W.S. had outlived his wife, son and grandson and he had no other heirs. Fearing his collection would be divided and dispersed, he sought advice from his attorney who helped him set up a charitable foundation for his assets, property and collection.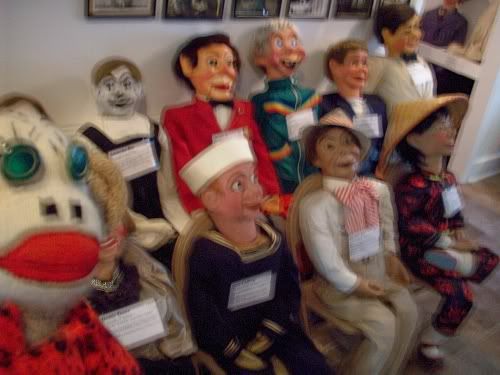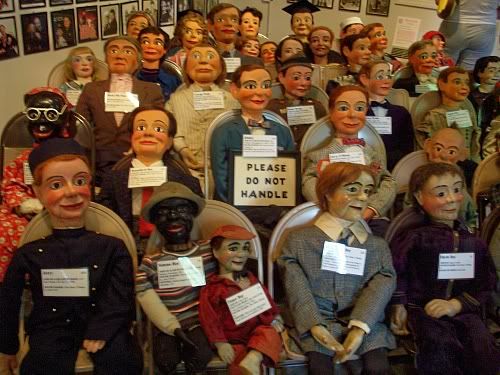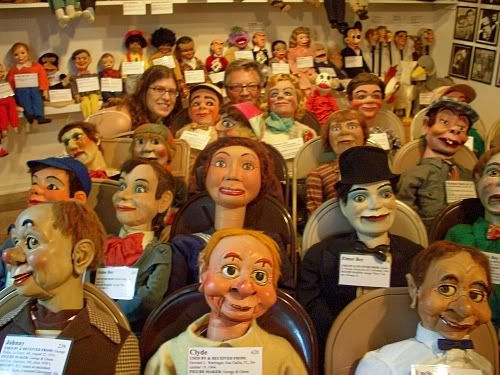 Vent Haven is the only museum of its kind in the world. It houses over 700 figures, thousands of photographs and playbills, and and a library of books, some of which date to the 1700's. On june 30,1973, a year after Mr. Bergers death, a public opening and dedication of a third building was held. Edgar Bergen and Jimmy Nelson were among the performers.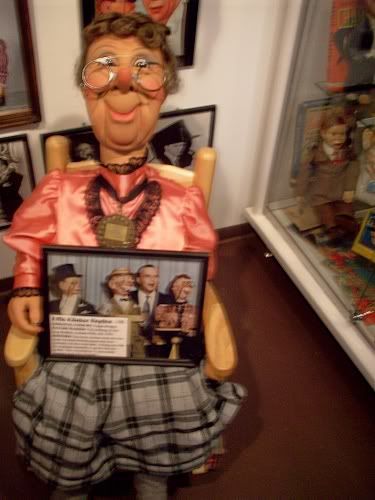 Edgar Bergen's cast of characters above.....
Jimmy Nelson's Danny O'Day and Farfel. Nestles Chocolate commercials of the 60's.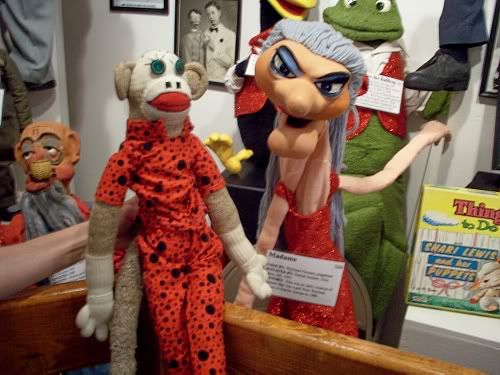 This paticular character is MaDame. The puppeteer was Wailen. He was not a ventriloquit. Back in the day they hosted The Madame and Wailen show. MaDame came right to the edge of bein a smut mouthed comedy act. Upon Wailens death the puppet was donated to Vent Haven. This being a long blog....I will have to continue tomorrow or maybe later today. So stay tuned to Bubba's Sock Drawer for more Vent history. Bubba