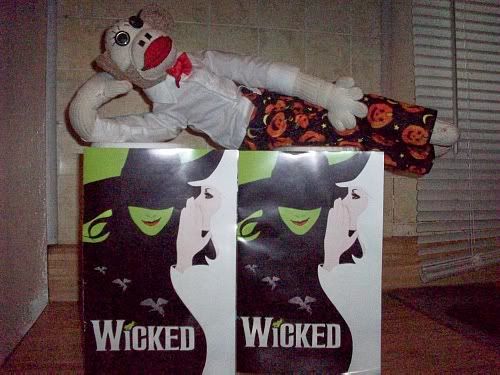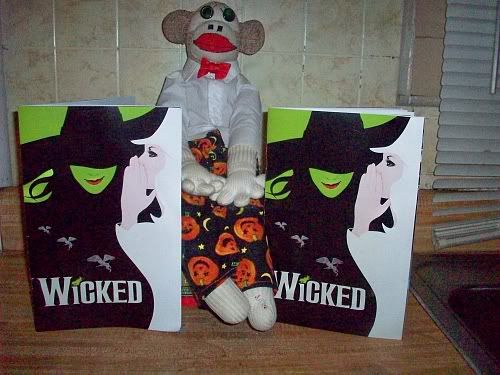 Welcome my Wicked Possum's! The Sock Drawer Stumbled onto the coolest art gallery by accident. It was another wonderful fall day and my walks into the city big buildins was on the agenda once again. I trust ya'll enjoyed the Wicked blog of yesterday. I must say the Wicked Play is a must see if ya'll ever get the chance. The flyin monkeys all agree.
I came across the main public library in down town Nashville. This library is a sight to see! Marble floors...court yard....art gallery! I have never in my life seen a library of this caliber! I walked into the place and my jaw dropped! I was shocked! But to make a long story short....I stumbled upon the most wonderful art work hangin in the library.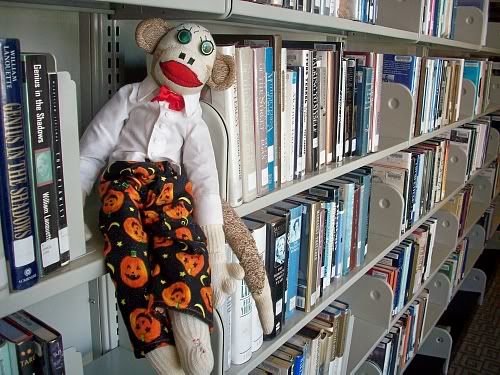 Do I look smarter? I was tryin really hard! The rows of books went on for an eturnity! This library was so big I actually got lost. The rows of books were closing in! A forrest of books! Considering all the trees it took to make these books,,I'd say forrest is the correct word for what lay in front of me and my staff.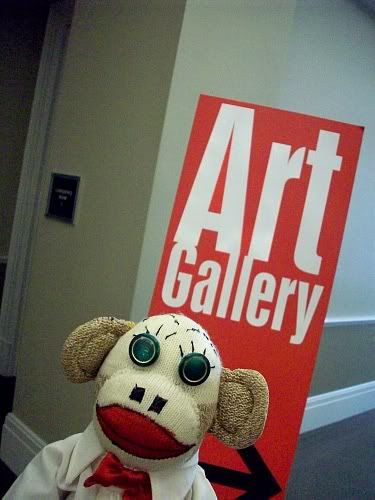 I guess ya'll al know my love for a good art display. When I ran into this sign I was ready for that! I'm not sure of the artist name and I didn't see any signature on the paintins, nor did I any kind of signage as to whom painted these great works of art.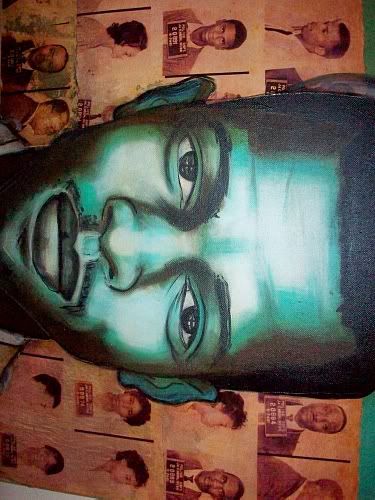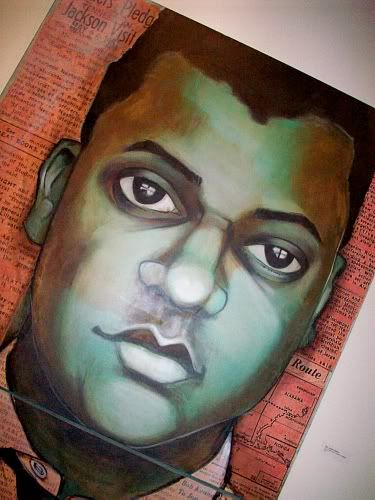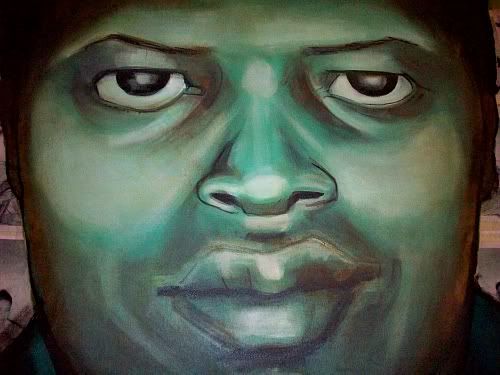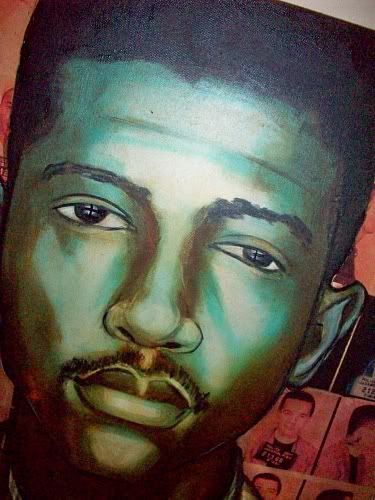 I really enjoyed the gallery! I was intrigued with the color pallet. I couldn't help but to photograph the paintins! If by chance I make my way back to this library in the days to come for The Sock Drawer,, I will certainly try and find out the artist name. I'd like to see more of his or her work someday.
But for now I'll just slide down the staircase banister! Bubba