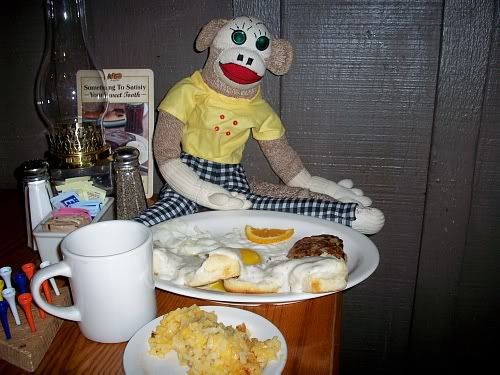 I was up really early this mornin Possum's. As I lay in bed and think about what my day would hold...Breakfast was the first step to gettin my day started. Cook breakfast? No really Possum's! Cracker Barrel does a good job. The old timers breakfast was the ticket. I won't tell you about the double chocolate cake I had afterwards. Chocolate cake for breakfast? Well why not?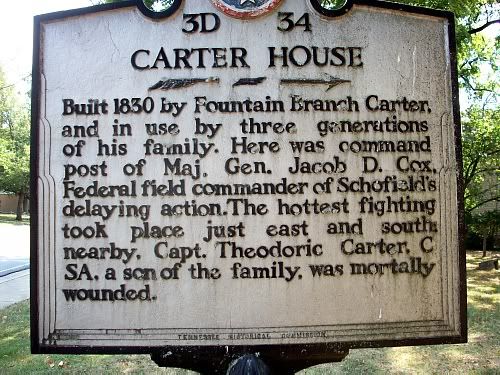 Over breakfast my staff and I decided to head out to the Carter house. Just down the street from the Carnton Plantation and just as historical. They both shared in the battle of Franklin.
This is yours truely out in front of the Carter house! Doesn't look like much or resemble an old Plantation house but bein just down the street from the Carnton Plantation, it was part of the battle feild for the Battle of Frnaklin.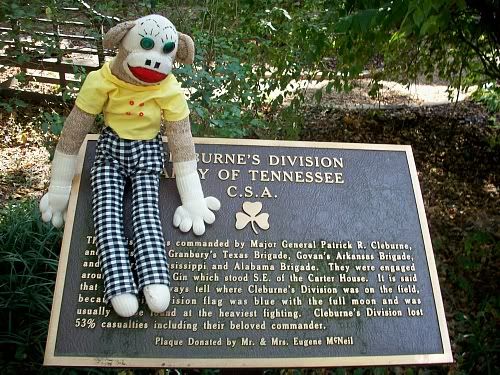 Don't-cha just love these historical signs! They sometimes provide me with a place to sit. The heat of the day was takin it's tole on me.
This log cabin wasn't original to the carter place, but the state of Tennessee moved it there later to preserve it from destruction. They think it may have been slave quarters at one time or another.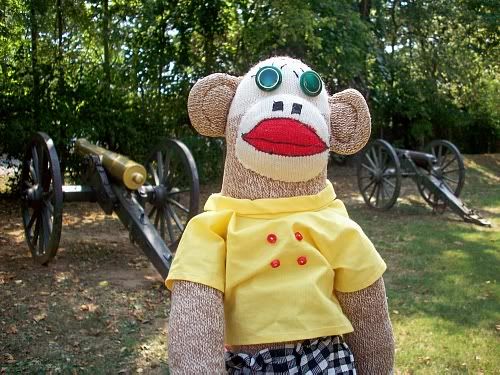 The cannons were added later for the realism of the battle ground look.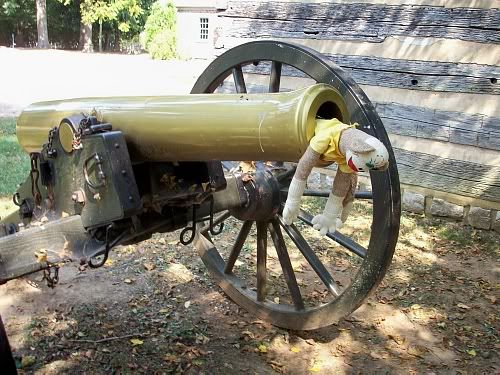 My photo staff thinks their so funny at times! Shoot Bubba out of a cannon? Not hardly! I'll go with it for now and give them a good laugh!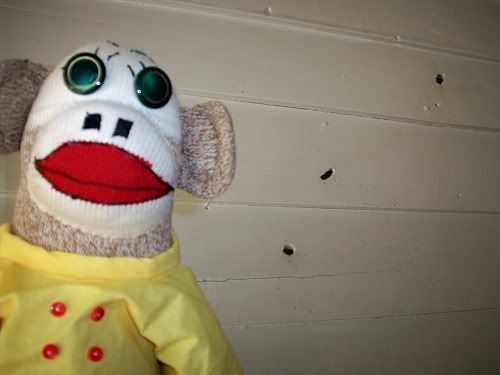 The bullet holes from the battle were all in the walls of the back porch. Some of the outter buildins were in worse shape. There are still musket bullets imbedded in the wall.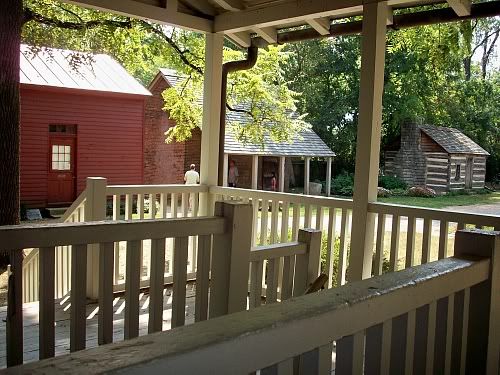 This view from the back porch shows the beauty of the Carter house. I can't imagine a ragin battle in place as I sit here and think of the history that took place.
This view of the log cabin and side flower garden are wonderful!
This is the smoke house for smokin their meat and meat storage.
The kitchen was separate from the original house. When the tour guide was ask the reason for this...His responce was so it wouldn't burn the house down. They did use real fire for cookin.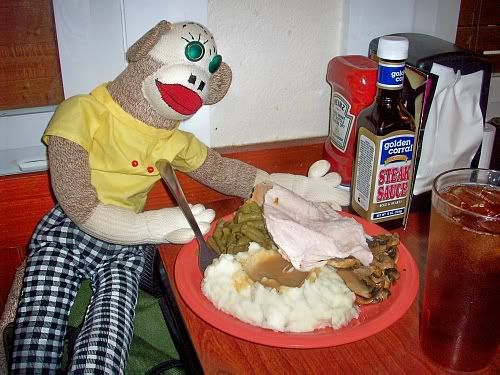 By the end of my tour I was plum tuckered out! I almost fell into my plate of food at Golden Coral! Thanks for joinin us here in Bubba's Sock Drawer for another adventure! I'm closin The Sock Drawer! Bubba