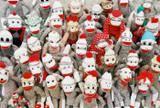 Hey Possum's! Fun things on a Saturday night? Why a crowd of Sock Monkeys of course! Gotta love it!
A wavin Sock Monkey! It says HELLO! ( scratch head and look funny) Did ya ever wonder what stupid things Sock Monkeys do? This is the blog for you!
Girl talkin on the phone with her Sock Monkey! We all really know she would rather be spendin time with her Sock Monkey instead of talkin to that person on the other end of her phone! (hide and giggle)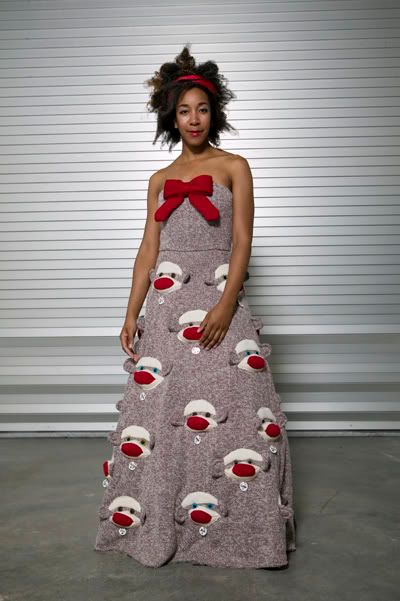 Ever wonder why ya'll never see this dress walkin down the red carpet? (things ta ponder)
We'd say he's got a thang for Sock Monkeys! Don't-cha think?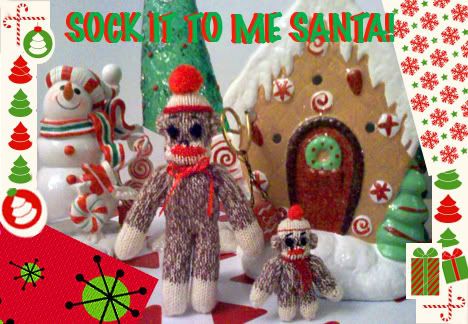 Another thing to get a head start on! My list to Santa!
A quick break for random dancin!!!!!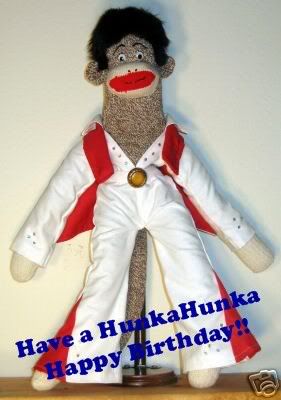 Oh great! Another Elvis impersonator! Dude! Memphis is 300 mile West of Nashville!
Sock Monkey huggin striped socks! It's so beautiful! Sorry Raggedy Anne, but can I have my Sock Monkey back now?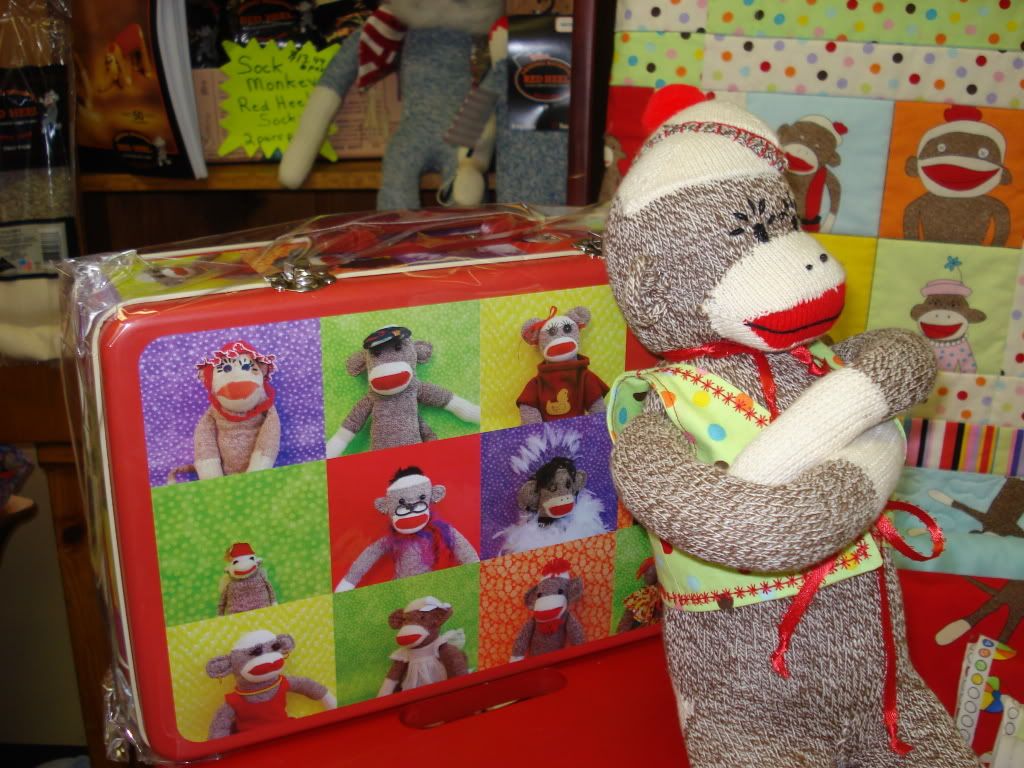 But it's my lunchbox! I have banana's in it! Big shocker there!
And that's some of the stupid things Sock Monkeys do on a rainy Saturday night! Chow! Bubba