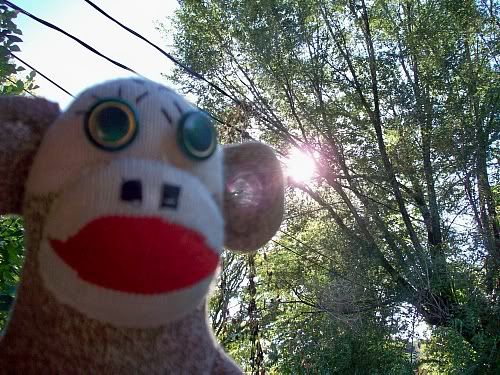 As the sun sets over Nashville this beautiful Sunday evenin,one wonders what to do with themselves. Out comes the imagination for a wonderous tour and guided walk through our enchanted garden. Remember the word imagination!
I was sittin on this Hollywood squares thingey out in the back alley way.......Why do we have this Hollywood Squares thingey in the back alley way? One never knows what one will find out in the back alley way,but it was quite interestin ta say the least. It was worth a photo for bloggin sake.
Next I was by this birdhouse tea pot. Can ya'll say Mad Hatter in the garden? That was what I was thinkin while ponderin if life did in fact exist on other planets. Sorry....my Sock Monkey mind tends ta wonder a bit at times. Could it be that my Polyfil stuffin moved ever so slightly to the left? It'll make your button threads go all tangled on ya!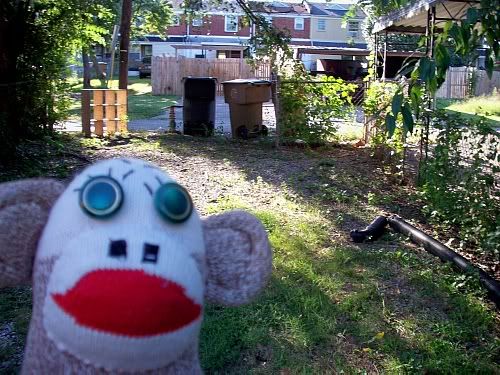 It's a backyard with a view! The trash cans go nicely this time of year. A smell only the flies could love.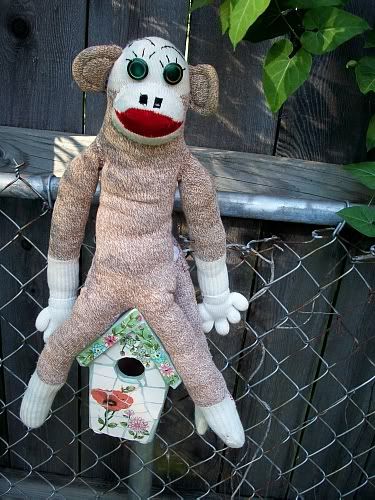 If ya'll remember,this little birdhouse had snow on it in one of our winter blogs. So now I just sit on it and perch. it's only on the fence. No birds have ever lived in it.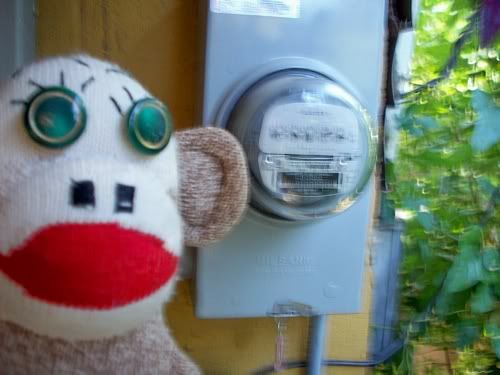 Ever count how many times the electric ring goes round in the meter box? Me either,but I thought it would give my Possum's something to wonder about.
Just walkin about in the flowers! House leeks bloom this time of year.
What garden would be complete without bamboo wind chimes? Can you say "that's so 70's"? Marsha, Marsha, Marsha!
This is what happens to teapots that have lost their use. They get turned into flower pots. I have a drill and I'm not afraid ta use it!
The tiniest rose ever!
That's about it for a quiet lonely afternoon!

Bubba