Here we are on a Sunday afternoon swirlin around the galaxy as usual. No bigger than a speck of dust!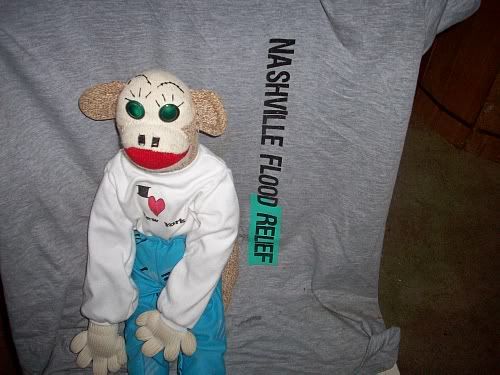 Ya'll know about the floods that swept through Nashville back in April and May right? This flood relief shirt is to help it's victums. Mike loves to help others , so he bought one. I see ya'll have noticed the red type! Snazzy isn't it? Yes I Bubba was on a little adventure and red was the chosen color for such an occassion.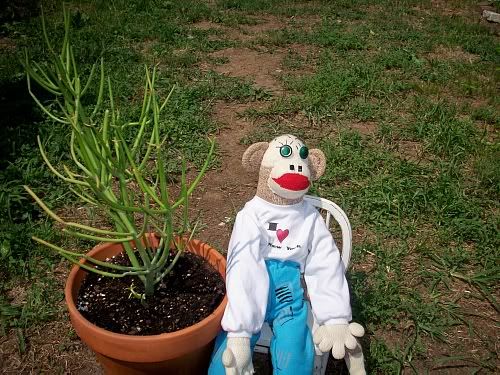 This here is a pencil cactus that was given to Mike durin his hospital stay by his co workers. It once was in a 4" pot and now has graduated to the biggest clay pot! Pencil cactus are really unusual.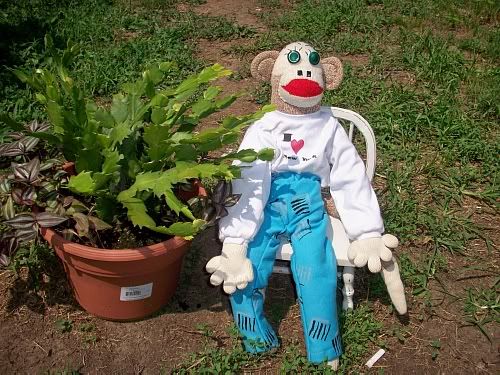 And take a look at the Christmas cactus! Wow has it grown! Will be pretty when in bloom. Has been the last two years.
Have a great Sunday evenin!

Bubba