Hello bloggers! And Merry Christmas. Ever wondered what a Sock Monkey looks like in a Christmas tree? Well now you've seen everything! Here in my retro tree and all. Yes it's original! No remakes here. Love the old time Christmas stuff.
Right down to the stockins hung by the chimney with care. These stockins are Mike's original stockins from the 60's. More for decoration this day and time. Want to keep them as long as we can.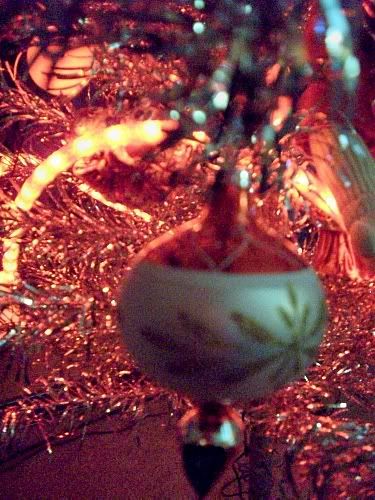 Mike and I have wonderful memories of Christmas.
Have yourself a Socky Little Christmas! I want to see everyones Christmas Sock Monkey photo's. Show us your Christmas Sock spirit!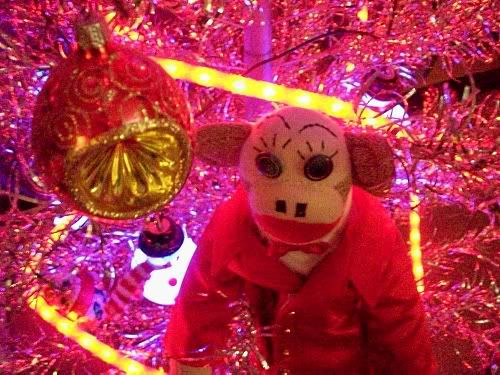 I've got a Santa suit! I'll save that photo for Christmas eve. My Human found a stockin out in the back alley last year and turned it into a Santa suit for me! I know all ya'll are waitin for that!
Pour yourself a cocktail and come sit by the tree with us! Bubba