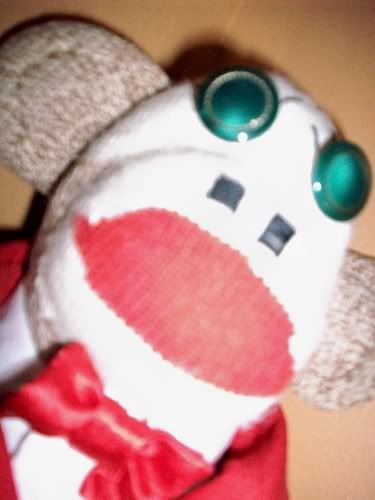 Hellllooooo.....Are ya'll listenin? Anybody in there? Oh there you are! Sock Monkey salutations! Sorry I haven't blogged in a while. So much goin on these days! Why there's votin for President and Halloween has come and gone. Sayin goodbye to George W.! Sorry I didn't mean to sound so excited at the last comment. The scary part? We still have to pay him for the rest of his life. Tax dollars at work. But enough about all that rubbish duckie! Obama it is and it is what it is! So there ya have it. A new four years off and runnin. Soon as we swear the dude in.
And the wheel on the bus goes round and round.....Ya'll know the song. How many Presidents have you seen come and go now Mike? Let's see...You'll be 50 in April....I'd say a good many. Wow! Why your old enough to know if history repeats itself! I say old chap! What was the big bang like?LOL! Quite right old man! You've seen a 1/2 a century go by. You say the history of rock and roll was eventful? Yes I agree.
I'm sittin in my rockin chair as well. I'm the same age old man. Don't you fret.
Sittin on the sidelines of the election. Happy mid week! Bubba